While many of us are enjoying the beginning of spring and looking forward to all that April (and May and June…) have in store, this feeling of excitement is perhaps strongest in Japan right now.
You see, April 29 (Showa Day) marks the beginning of Golden Week! This is a several-day period during which many Japanese people receive time off work, allowing them to travel and enjoy the refreshing spring weather at will.

The Showa Day holiday in Japan, or 昭和の日 (Shōwa no hi), commemorates one of the most trying (and most successful) periods of the nations' history: the Showa era. In this article, you'll learn all about Showa Day in Japan and gain some knowledge about the emperor behind it!
1. What is Showa Day in Japan?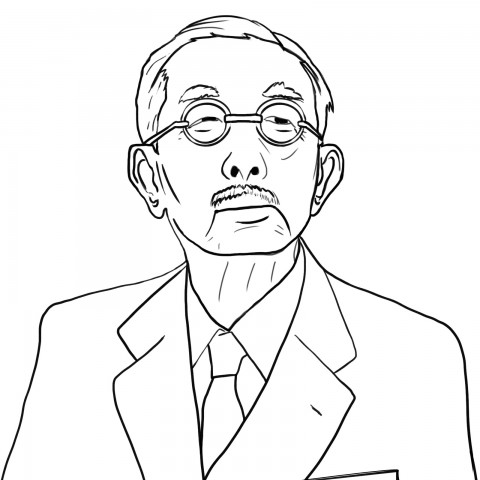 Showa Day is meant to be a time of reflection on the past and anticipation of the future, or 将来 (shōrai). The day shares a name with 昭和天皇 (Shōwa tennō), or Emperor Showa, who ruled as Emperor of Japan from 1926 to 1989—the Showa Period, which was marked by both crippling obstacles and amazing successes.
In Japanese, the word 昭和 (Shōwa) means "enlightened peace." This is the name given Emperor Hirohito (Showa) posthumously and the name of the era during which he reigned.
Many consider Emperor Showa to have been a strong leader and credit him with having helped Japan recover economically following such tragedies as World War II, the Second Sino-Japanese War, and Japan's first-ever occupation by foreign forces. Despite these setbacks, the nation was able to rise and become one of the leading nations from an economic standpoint—this success was further spurred onward by the 1964 Tokyo Olympics.
→ Want to learn more about Japan's most notable figures? Then head over to our lesson series Top 10 Japanese Historical Figures to learn about such people as Ieyasu Tokugawa and Takeda Shingen.
2. Showa Day Traditions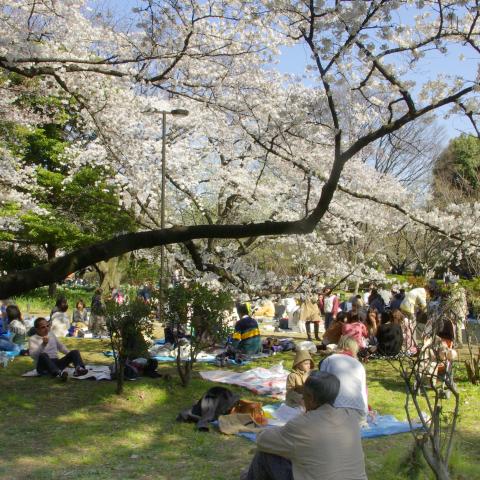 Because Showa Day marks the beginning of Golden Week, many people begin making travel plans far in advance.
Showa Day celebrations in Japan tend to be laidback in nature, with many people traveling to see friends, family, and other loved ones for quiet reunions. Emperor Showa was well-known for his great love of nature and the outdoors; in this spirit, many people opt to spend the day cherry blossom viewing or organizing other outdoor activities such as picnics.
Some people also visit shrines, museums, or the Musashino Imperial Mausoleum in Tokyo (where the body of Emperor Showa is buried). Many museums, such as the National Showa Memorial Museum in Tokyo, hold lectures on this day and teach visitors about the Showa Period and World War II.
3. Greenery Day
Once upon a time, April 29 was known as Greenery Day. It was so named because of Emperor Showa's love of nature, and the day encouraged things such as spending time outdoors and promoting environmental health.
In 2007, Greenery Day was moved to May 4, and April 29 was renamed Showa Day. This allowed for Golden Week to contain a holiday dedicated to Emperor Showa himself and another holiday for the environment.
Even earlier on, before Emperor Showa's death, April 29 was simply the Emperor's holiday.
Confused, yet?
4. Essential Vocabulary for Showa Day in Japan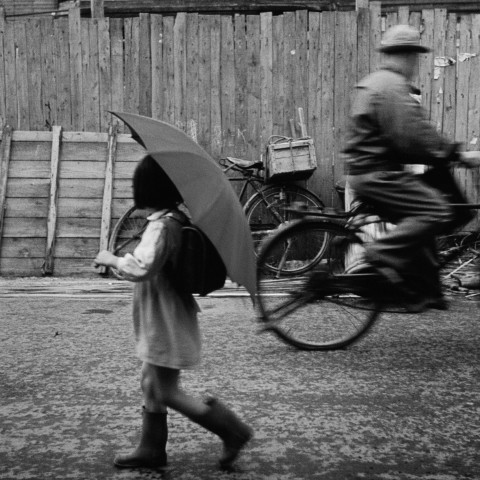 Want to impress your Japanese-speaking friends by talking about Showa Day in Japanese? Here are some of the vocabulary words from the article, plus a few more.
祝日 (shukujitsu) – holiday [n.]
誕生日 (tanjōbi) – birthday [n.]
将来 (shōrai) – future [n.]
昭和の日 (Shōwa no hi) – Showa Day [n.]
昭和天皇 (Shōwa tennō) – Emperor Showa [p.]
昭和 (Shōwa) – Showa era [n.]
4月29日 (shigatsu nijū kunichi) – April 29 [p.]
偲ぶ (shinobu) – commemorate [v.]
復興 (fukkō) – reconstruction [n.]
日本国憲法 (Nihonkoku kempō) – Constitution of Japan [p.]
文化功労者 (Bunka kōrōsha) – Person of Cultural Merit [p.]
顧みる (kaerimiru) – think back [v.]
Make sure to visit our Showa Day vocabulary list to hear and practice the pronunciation of each word and phrase!
Final Thoughts
Due to the strength of leadership shown by Emperor Showa, Japan was able to bounce back better than ever after some of the nation's most unfortunate and trying times.
Are there any leaders of your nation, past or present, who have immensely helped your country in hard times? Is there a holiday to commemorate them? We look forward to hearing from you!
If you enjoyed this lesson and would like to read more insightful blog posts on Japanese culture or the language, you might enjoy these articles:
To get the most out of your JapanesePod101 learning experience, create your free lifetime account today and gain access to tons of practical and fun lessons. Not ready to commit yet? Then head over to the JapanesePod101 YouTube channel and watch any number of our exciting, engaging video lessons.
Happy learning!