Watching Japanese movies with English subtitles can be one of the best ways to improve and keep your Japanese listening and speaking skills tip-top.
Here are some of the best Japanese movies and TV series, dating from mostly the previous century, to keep you on the edge of your seat. We also give you some of their quotes to memorize, if you choose. If you can't catch it yourself, why not ask your JapanesePod101 facilitator to translate the quote for you in Japanese! Imagine how impressed your friends will be when you speak like a Japanese native…!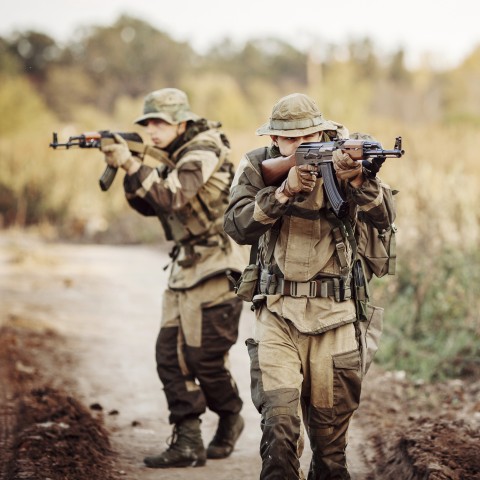 1. Battle Royale
Japanese Title: バトル・ロワイアル
Romanization: Batoru rowaiaru
English Title: Battle Royale
This futuristic, dystopian Japanese movie was shot in 2000 and was based on an adaptation of a novel with the same name. The book was written by Koushun Takami. The movie's dense plot revolves around a group of ninth-grade Japanese students who are forced, by government legislation, to kill one another on a deserted island in what is referred to as the 'Battle Royale'. They are to fight to death, leaving only one victor, or commit suicide. The drama and themes such as betrayal, lost love and friendship keep the movie relatable, but it was still released with a rarely-used R-15 rating in Japan. The teenagers' gruelling battle is launched with the class teacher's chilling words: "So, I would like everyone to kill each other today."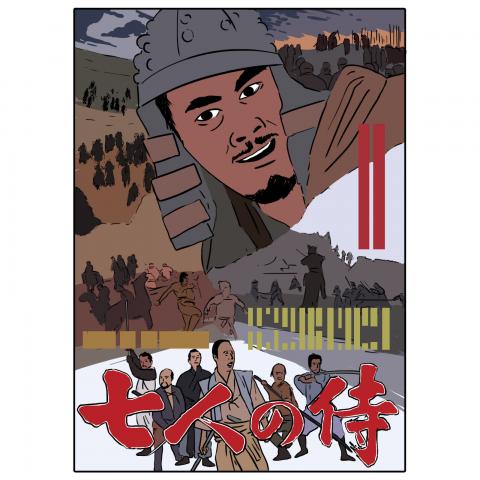 2. Merry Christmas, Mr. Lawrence
Released in 1983, this famous human drama, directed by Nagisa Ôshima, is set in a Japanese prison camp during World War II. It centers on the battle of wills between the Japanese camp commander, and the captured British soldiers. One of the captives, John Lawrence, acts as interpreter and attempts to mend the cultural divide between the British and the Japanese. The movie is based on a book by Laurence van der Post, called The Seed and the Sower.Its title is also its most famous quote, uttered in the bittersweet end by Japanese prisoner Gengo Hara, played by Kitano Takeshi.
3. Sailor Suit and Machine Gun
Called one of the defining satirical or comedy-action films of Japanese cinema in the early 80s, the Sailor Suit and Machine Gun tells the story of an average school girl who gets charged to take over her uncle's yakuza clan. The yakuza are the Japanese equivalent of the mafia. The script was based on a novel by Jiro Akagawa, called Sêrâ-fuku to kikanjû, which was also the film's original title.The character is a strong girl called Izumi Hoshi, and she was played by Japanese idol Hiroko Yakushimaru. It is a satirical take on the usually testosterone-fuelled yakuza movies, and its femme fatale wears the traditional Japanese sailor-style school uniform. One of the film's famous, rather bleak quotes was uttered by Izumi as she shoots her machine gun in front of a crowd: "Feels so good."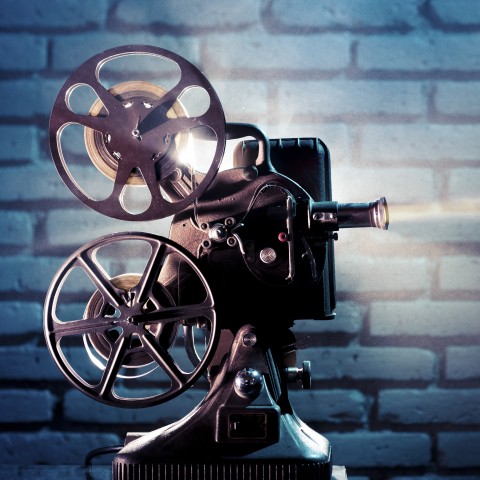 4. Otoko wa Tsurai yo aka Am I Trying aka It's Tough Being a Man
The first of a series, Otoko wa Tsurai yo centres around the antics of the relatable, endearingly-imperfect main character Tora-san, masterfully depicted by actor Kiyoshi Atsumi. It was released in 1969, and directed by Yoji Yamada. The film's plot is simple enough - Tora-san is a traveling salesman estranged from his family. He returns to the lives of his aunt, uncle and sister after 20 years, and effortlessly wreaks havoc for them. The movie was so popular that a 48-episode TV series was conceived with the same characters.Some critics say that this film and the subsequent series will inform any viewer of the unique underpinnings of Japanese culture better than any sociology class could. It's most famous quote is peppered throughout the series, and roughly translates as: "You shouldn't say that!" The phrase means, in essence, that 'if you say that, it's the end of everything!' Pure over-the-top comedy.
5. Lupin the Third, The Mystery of Mamo
Lupin the Third was a manga series that became popular in the late '60s, written and illustrated by Monkey Punch. The series relates the adventures of an agile thief, Arséne Lupin, who is the grandson of the well-known French gentleman thief with the same name, from the popular Maurice Leblanc novels. Lupin III comics appeared first in the Weekly Manga Action magazine, and The Mystery of Mamo is the first film in a series of Japanese anime, science fiction, adventure-comedies based on the Lupin III franchise. It remains one of the most popular Japanese anime series worldwide.The Mystery of Mamo follows the young thief's antics as he tries to foil Mamo, who is a powerful, rich hermit seeking eternal life. Of course, Lupin also tries throughout the movie to win the heart of his rival and objet d'amour, Fujiko Mine. A quaint quote comes from Inspector Zenigata addressing a thwarted-in-love princess: "That guy stole an irreplaceable thing. Your heart." He refers to the irresistible Lupin III, naturally.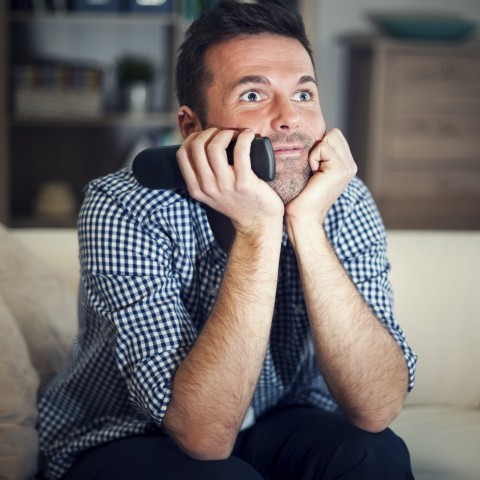 6. Trick
Trick started as a single TV-series in 2000, the brainchild of director Yukihiko Tsutsumi, and later segued into two more seasons on TV, four movies and three feature-length specials. The plotlines centres on the main character of Naoko Yamada, a young woman who got fired from one job after the other. In her own mind, she's a talented magician though, so eventually she lands with Professor Ueda, and together the two debunk tales of supernatural phenomena, expose fake spiritualists, and solve mysterious murders and other crimes.The quote most used in the series and the movies is: "I know what you've done!" This is uttered by the triumphant protagonists upon solving a mystery.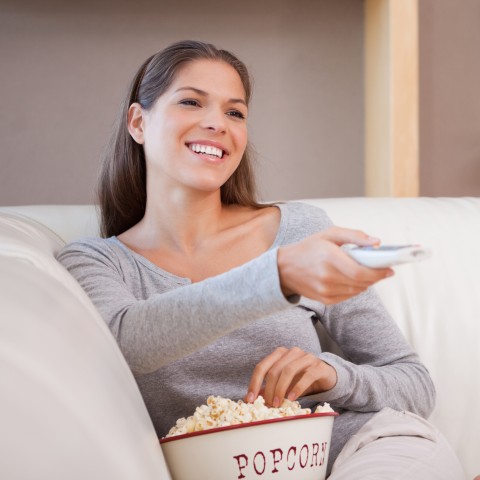 7. Violent Cop
A 1989 film, Violent Cop follows the blood-spattered story of detective Azuma, a Japanese police officer who follows his own head and rules to get results. This loose cannon gets entangled in a drama involving gang-violence, drugs, his close friend and police partner, Iwaki, and his feeble-minded sister, who gets kidnapped. The film was originally written to be a comedy, but no trace of funny is left in the final product of this very dark, nihilistic crime thriller. One cryptic quote from drug-dealing character, Shinkai about sums up the feeling: "Everybody is crazy".
8. Onimasa
Another brutal movie, Onimasa, is an epic gangster family melodrama released in 1982, and is sometimes referred to as Onimasa: A Japanese Godfather. The story deals with the life and drama of a crime syndicate boss and his family on Shikoku Island - patriarch Masagaro (aka Onimasa), his wife and their two daughters; one is adopted and called Matsue, and the other daughter is blood related. The film was directed by Hideo Gosha, and won a number of awards, but critics slated it for drawing heavily on the mega-successful The Godfather.The quote is from Matsue, who exclaims: "Don't make a fool of me!" She is a striking female lead in the film, whose headstrong, unconventional character somewhat redeems this lengthy movie with its overladen plot. Portrayed as strong-willed and liberal, Matsue stands out in a chauvinistic, male-dominated society.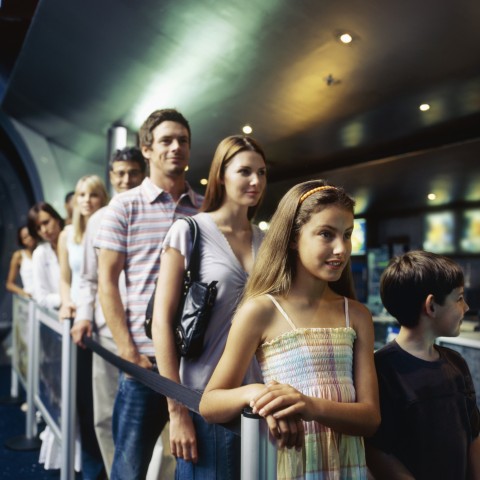 9. Porco Rosso
The title, Porco Rosso, literally means "crimson pig", and this is another hugely popular Japanese animated comedy-adventure film, written and directed by Hayao Miyazaki. It was released in 1992, and relates the tale of a World War II ex-Ace pilot who gets cursed and turned into an anthropomorphic pig. He rescues distressed damsels and other victims of kidnapping pirates. The movie was based on Miyazaki's Hikōtei Jidai or The Age of the Flying Boat. Porco Rosso stoically and famously says: "A pig who doesn't fly is just an ordinary pig."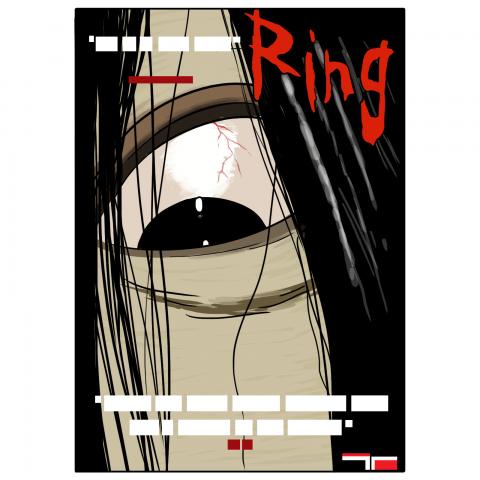 10. Ringu (aka The Ring)
In 1998, a horror movie was quietly released in Japan, and forever changed the face of this genre. Ringu, directed by Hideo Nakata, was soon remade for the English-speaking market as The Ring, and scared the wits out of movie viewers across the globe with its masterful depiction of menacing death approaching slowly. The film follows a female reporter, Reiko Asakawa, and her ex-husband as they chase a story about a killer video - everyone who watches it dies within a week."This kind of thing… it doesn't start by one person telling a story. It's more like everyone's fear just takes on a life of its own," is how one of the characters explains the video's horrific effect to Reiko. Don't watch it alone.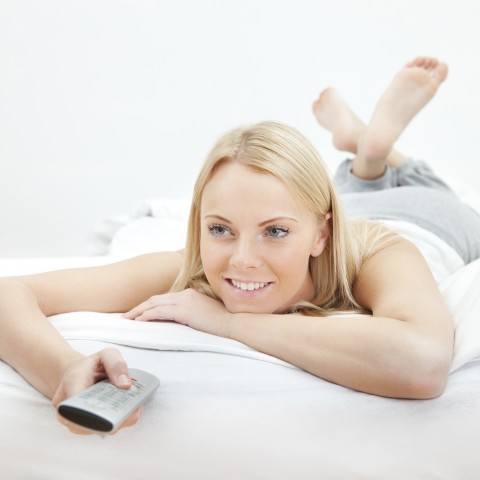 How Can Watching Japanese Movies and TV Help you Improve your Japanese?
As mentioned in the beginning, watching movies can increase your exposure to native Japanese, and train your ear to the language's finer nuances. You will be surprised just how much you will learn by watching movies!To practice your speaking, why not memorize the quotes from these famous Japanese films and TV series. Remember - the more you practice, the closer you'll come to perfect! At JapanesePod101, we help you reach this goal in fun, effective and easy ways. Practice core vocabulary with learn-on-the-go apps and tools; download thousands of detailed PDF lesson notes, and engage in a lively community of other Japanese language learners and knowledgeable and energetic hosts. Get access to a nearly inexhaustible Lesson Library that allows you to learn the language at the pace that suits you best. Soon you'll be ready to make your own famous Japanese movie!