Hello Listener,
You're definitely learning new Japanese words and phrases with these lists, the Word of the Day and weekly JapanesePod101 Audio and Video lessons.
But here's a geography question for you:
Do you know the Major Japanese Cities?
And do you know how to properly pronounce them in Japanese? You're about to learn it all with this post.
1. Tokyo
Tokyo is the capital of Japan and the largest city in the country. Tokyo is also one of Japan's forty-seven prefectures, but it is referred to as a to ("a metropolis") instead of a ken ("a prefecture").
2. Kyoto
Kyoto, one of the oldest cities in Japan, was formerly the capital of Japan until 1868, when
Tokyo became the capital. Now it is a major city in the Kansai area, known for its traditional
atmosphere with its numerous temples and shrines.
3. Osaka
Osaka is a large city that is located in the Kansai area close to Kyoto. It is the capital of Osaka prefecture as well as the economic and cultural center of the Kansai region. Many famous Japanese comedians hail from Osaka. Osaka is also known for its regional specialty dishes now popular throughout all of Japan such as, Takoyaki and Okonomiyaki.
4. Nagoya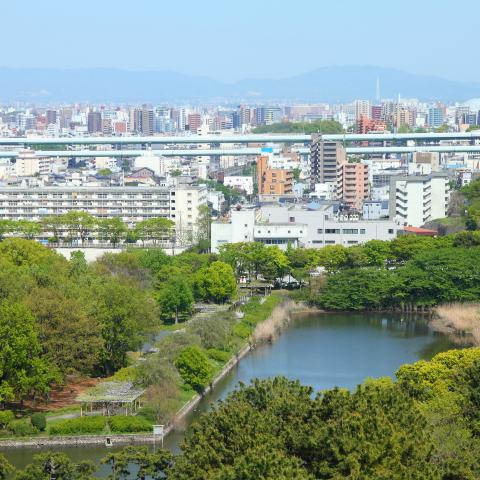 Nagoya is the third-largest city in Japan coming in after Tokyo in 1st – and also one of the biggest in the world – and Osaka in 2nd. Nagoya is located in Aichi prefecture and is also a major port city like Tokyo and Osaka. When in Nagoya, the places you simply must see while in Nagoya are Atsuta Shrine and Nagoya Castle. Other things of note are the Tokugawa Art Museum and Nagoya's famous foods: misokatsu (a fried pork cutlet drizzled with miso sauce), tebasaki (uniquely sweet-flavored chicken wings with sesame seeds) and kishimen (a broad, flat style of udon noodle).
Want to know more Japanese cities?
Click here to check out this free Japanese City list!