Are you interested in learning Japanese but are not yet committed to the idea? Then you've come to the right place. In this article, we'll outline a few reasons why you should learn Japanese for either personal (travel, entertainment, culture) or professional (career and business opportunities) gain. 
Whether you're a fan of Japanese anime, a Karate trainee, an adventurer who's willing to travel around Japan to experience the amazing culture and enjoy the mouthwatering Japanese food, or an ambitious international businessperson, learning Japanese will bring you a lot of benefits. Japanese is not as common a language as English, for example, but it's worth learning if you're even remotely interested in Japan.
Get to know the benefits that are in store for you with JapanesePod101.com!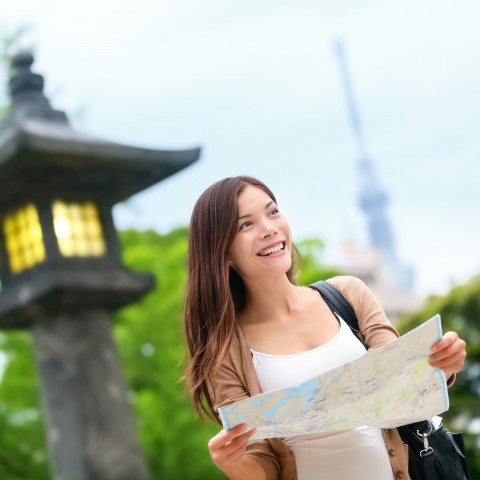 Knowing the language will make your trip even more fun and satisfying.
Table of Contents
1. Japan and the Japanese Language
If you're wondering why to learn Japanese, you should consider the language's remarkable history as well as its massive popularity as an internet language. Take a look: 
1. Japan: A Country of Rich Culture and High Technology
Japan has an abundant and rich culture, as the country's history can be traced back as far as 16,500 years ago to the 縄文時代 (Jōmon Period) via scientifically proven cultural records. Nowadays, both traditional Japanese culture from the ancient times and the modern subcultures are known worldwide and attract many foreigners. 
A study carried out by the Bank of Korea found that of 5,586 companies older than 200 years in 41 countries, 56% were in Japan. Japan also has 32 companies that were established more than 500 years ago, and 7 companies older than even 1000 years. No other country has nearly as many centuries-old companies as Japan does.
While Japan is one of the top leaders of timeless tradition and universal craftsmanship in the world, Japan is also known for modern high-technology. Toyota, Sony, Cannon, Panasonic, Toshiba, Mitsubishi, Honda, Yamaha, Hitachi, Nintendo…the list of examples is endless. Although Japan is a small island country with scarce natural resources, it has the third largest economy in the world (with China having taken over Japan's second-place position in the last decade). 
Learning the language of a country with such amazing characteristics would never be a waste!
2. Japanese is a Popular Internet Language
What do you know about the Japanese language? While Japanese is not as commonly used worldwide as English or Romance languages are, it is one of the top 10 languages used on the internet. 
Most of the languages on this list would not surprise you. After all, these languages are either spoken in many different countries (English and Spanish), essential for international business (Arabic), or spoken by a massive population (Chinese). 
On the other hand, Japanese is spoken almost exclusively in Japan but has still earned a spot on this list. That is to say: There's much information available in Japanese, especially when it comes to content regarding Japan. A lot of the most interesting and attractive information available online—whether it be about a new anime or manga series, the latest technology, the best local restaurants, or little-known but nice places to visit—is not translated into other languages.
Learning Japanese will allow you to access this exclusive content, make new friends online, or even create a new opportunity for yourself. If you own websites, localizing them into Japanese means creating more traffic and increasing your potential for business growth. Though the language is spoken almost exclusively in Japan, there are approximately 125 million Japanese speakers!
→ To learn more about the Japanese language, also check out our articles Japanese Language Overview: All the Facts You Need to Know and How Long Does it Take to Learn Japanese?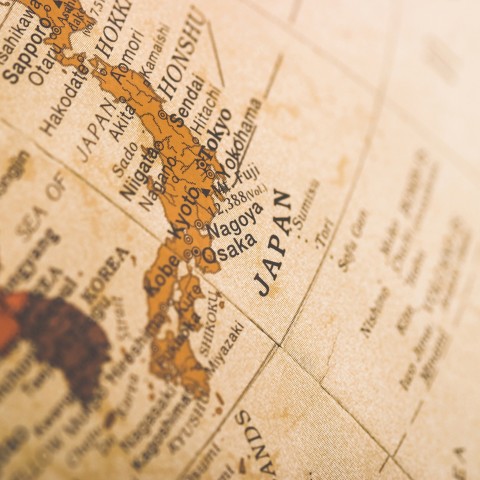 Japan is an incredible country that has a unique language and a fascinating culture.
2. Benefits of Learning the Language
While studying the Japanese language can help you gain insight into the culture and history of Japan—not to mention open up new business opportunities in the internet world—the potential gains do not end there! Other benefits of learning Japanese include gaining a broader perspective on the world and learning more about other Asian cultures. 
3. Gain New Insights and Global Perspective
When you learn a new language, you're doing so much more than studying vocabulary and grammar rules—you're also giving yourself the opportunity to explore a new culture and a unique slice of history. The more dissimilar a language is from your mother tongue, the more you'll expand your mind by learning it! 
Through learning the Japanese language, you'll deepen your understanding of unique values and philosophies that will allow you to see things from different perspectives. With this new knowledge and insight, you'll be more flexible and resilient whenever you need to deal with cultural differences. 
This whole process also trains your brain to expand your potential and enhance how attractive you are to potential employers (or romantic partners, or friends…). 
4. Gateway to Other Asian Cultures and Languages
Because Japan's history was closely influenced by other Asian countries, especially China and Korea, there are a few similarities between Japan and these countries. 
For example, many of the Japanese Kanji characters were originally brought to Japan from China. If you know Japanese Kanji, you would be able to recognize some of the Chinese characters as well (especially traditional Chinese), even though the Chinese language is very different from Japanese grammatically and phonetically. On the contrary, Korean and Japanese share grammatical and phonetic similarities instead of a writing system. 
While each country has its own culture, East Asian countries have many similarities to each other. These include things like religious beliefs (Buddhism, Confucianism), values, ethics, and aesthetics—all of which are very different from those of Western cultures.
In short: Learning Japanese will make it easier for you to learn and familiarize yourself with other East Asian languages and cultures.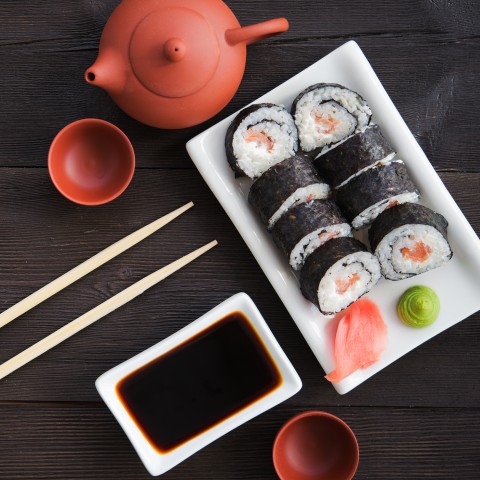 Sushi and Tempura are not the only Japanese words you should know!
3. Personal Aspects
Are you wondering how a knowledge of the Japanese language can improve your personal, everyday life? Here are three great examples for you to consider! 
5. Enjoy Japanese Culture in the Original Language
Learning Japanese will allow you to enjoy the Japanese culture deeply. 
Whether we're talking about traditional Japanese calligraphy, martial or culinary arts, or a modern subculture represented by anime, manga, literature, movies, games, etc., there's no better way to understand and enjoy them than in the original language! 
There are actually a lot of Japanese words that cannot be translated into other languages, due to the culture's unique concepts and philosophies. When such words are translated, they lose subtle nuances and implicit contexts. Speaking Japanese allows you to understand the culture more deeply and better enjoy the original version. You'll discover a whole new world in the original version that you would never be able to in translated versions.
To learn more about this fun topic, please check out our article Untranslatable Japanese Words.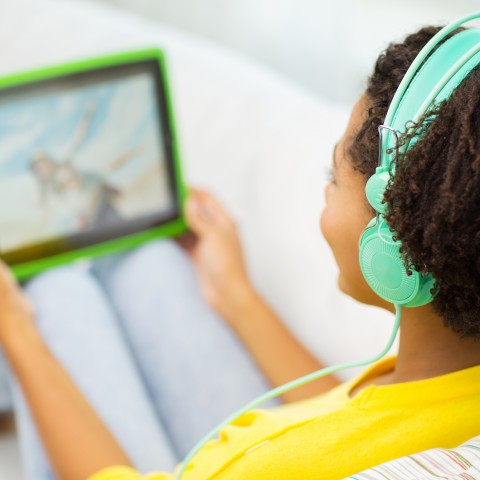 Enjoy Japanese anime, movies, and games in the original language!
6. Traveling Will Become Easier and More Fun 
Japan is one of the most popular destinations to visit among Asian countries. In 2018, more than 31.2 million people traveled to Japan.
Although Japanese people are known to be very kind and polite, always willing to try their best to help you when you ask for directions, you'll find that it's difficult to communicate unless you speak Japanese. Most of the local people are not good at speaking English.   
If you know Japanese, you'll be able to easily get around, find the most useful local information, and discover the best eateries that don't appear in travel guidebooks written for foreigners. And most of all, you'll meet new people and communicate with locals, which will make your experience more enjoyable and memorable.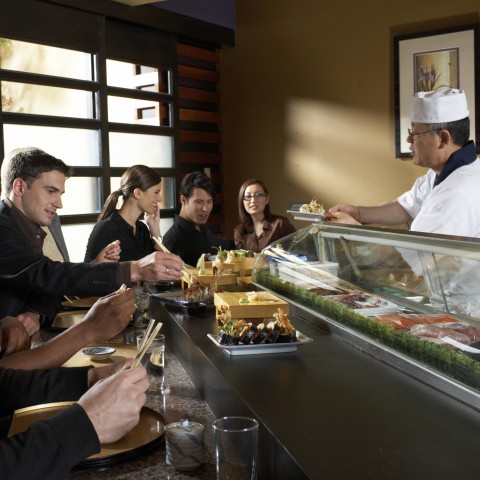 Knowing Japanese will allow you to find the best restaurants popular among locals easier.
7. It Will Make You a Different and Unique Person
Knowing Japanese will make you different from others, especially if you're from an English-speaking country. Because many people choose to learn Spanish, French, or German as a second language, learning Japanese will automatically set you apart from others and will encourage others to see you as an earnest and open-minded person. You may enjoy special privileges and get rare opportunities that most people would not have access to. 
In addition, because learning such a unique language gives you new insights and the ability to see things from other perspectives, you'll be able to understand and appreciate your own language and culture better. 
4. Professional Aspects
While learning Japanese can improve your personal life, it also comes with plenty of benefits for your professional life! 
8. More Career Options
As mentioned, Japan has the third biggest economy in the world with multi-billion businesses in various industries. Even if you don't live and work in Japan, knowing Japanese will enhance your professional value and increase your career options in various sectors, including import/export business, aviation, journalism, diplomacy, technology, and science (to name a few). 
By learning Japanese, you'll also understand the culture. Being aware of the Japanese work culture and business etiquette is valued in the professional world, and it means that you're more likely to have a chance to work for branches of Japanese multinational corporations that are located all around the world (or for domestic companies that have offices in Japan).
Moreover, as the economies of Asian countries grow, more career opportunities are becoming available. And this includes areas outside of Japan, such as those in Asia-Pacific regions. 
Wherever you are, knowing Japanese is beneficial for your career!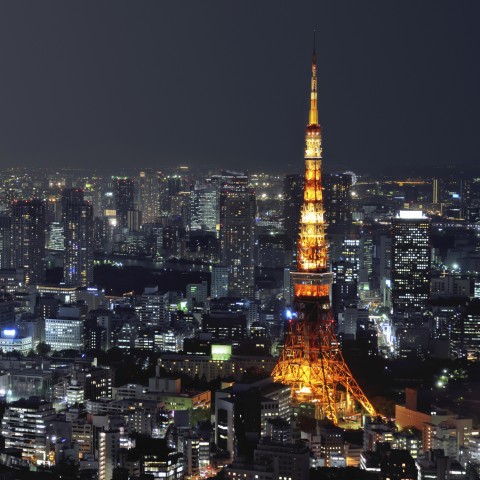 Tokyo is one of the biggest business cities in Asia.
9. More Business Opportunities
Likewise, having a good command of the Japanese language and understanding the culture behind it will create more business opportunities for you. If you're a businessperson or diplomat, you'll likely be expected to manage making deals and to avoid conflicts caused by misunderstandings. 
Pushed by the growing popularity of Japanese culture, there are increasing business opportunities related to Japanese cultural exports/imports. In addition to things like Karaoke bars and Sushi restaurants, there are new types of businesses that are gaining fans nowadays. These include cat cafes, manga cafes, Ramen and Okonomiyaki restaurants, Real Escape Room games, cosplay events, etc. Knowing the Japanese language and culture will help you find local Japanese partners faster and boost your marketing efforts.
There are also business opportunities in tourism. Japanese people love traveling overseas, from budget backpackers to luxury resort-lovers who don't hesitate to spend money on shopping and nice experiences. You can strengthen the marketing of local businesses toward Japanese tourists by posting ads and attractive information on social media and various websites in Japanese. You could also make booking/purchasing systems available in the Japanese language and list prices in Japanese Yen. 
Even if you don't live and work in Japan, there are countless ways to make use of your command of the Japanese language for business opportunities!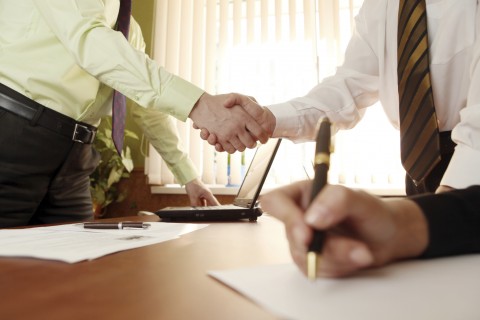 Knowing Japanese is useful for business opportunities.
5. Is Japanese Easy to Learn?
Anyone interested in learning Japanese has asked this question at some point. The FSI (Foreign Service Institute) ranks Japanese as a Category 5 language, meaning it's one of the most difficult languages for native English speakers to learn. 
However, that's not technically true if you focus on oral communication alone. Which leads us to reason #10: Learning Japanese is actually a lot easier than you think.
The Japanese writing system with its three different character sets is, of course, very different from what speakers of alphabet languages are used to, and it takes a lot of time and effort to master. Still, learning Hiragana and Katakana as well as basic Kanji does not require endless effort. Once you master Hiragana, you'll know how to pronounce any Japanese word. At the beginner level, using Roma-ji (romanization of Japanese) is really helpful in understanding and familiarizing yourself with Japanese. 
Putting aside the writing system, speaking and listening to Japanese is much easier compared to doing so in English as there are fewer vowel and consonant sounds. In addition, Hiragana and Katakana are very simple; each character represents a specific sound and there's no variation like there is in English (e.g. the pronunciation of "a" varies from word to word: "ant" / "ace" / "cat"). Therefore, Japanese phonetics is very easy to learn.
From a grammatical point of view, Japanese grammar is indeed very different from English grammar. However, it's also said that Japanese grammar is simpler than that of English or Romance languages in many ways. 
For example: 
There is no distinction between singular and plural.
We do not use articles (such as "a" or "the").
There is no verb conjugation according to the speaker ("I do" / "she does").
Japanese only has two simple tenses: the present and the past (there is no "perfect tense" form or "future").
Now, you can relax a bit and enjoy learning Japanese with this newfound hope!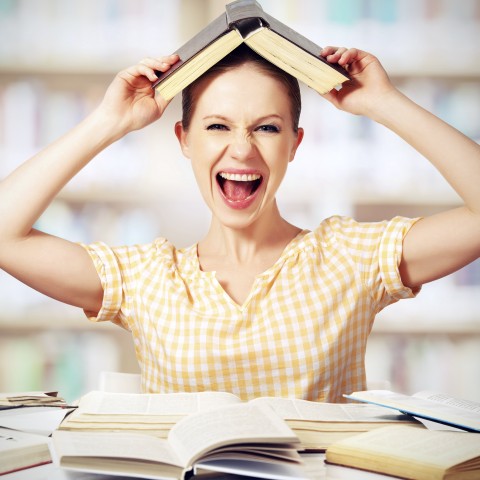 Listening and speaking Japanese is not actually so difficult!
6. Conclusion
In this article, we've explained the reasons why you should learn Japanese. Learning Japanese will bring you to a new world where you can enjoy a lot of benefits in both your personal life and your professional life. 
If you're wondering where to learn Japanese online, look no further. Create an account with JapanesePod101.com for the fastest and easiest way to fluency. With a variety of rich, free lessons and tools, your Japanese-language skills will improve immensely. 
Don't forget that you're not alone. When you use our Premium PLUS MyTeacher service, you get your very own tutor who can always help you practice and guide you through personalized assignments.
Before you go, let us know in the comments if you feel ready to start learning Japanese. If not, we'd love to hear your questions or concerns, and we'll be glad to help any way we can.
Now, it's time to get started at JapanesePod101.com!