What do you know about Japanese culture? While you may be familiar with sushi, anime & manga, and maybe even martial arts such as Karate and Jūdō, there's so much more! 
Japanese culture is unique and multifaceted, characterized by rich traditions that boast thousands of years of history. It's continuously evolving and influencing both domestic and international society, especially in the fields of subculture, cuisine, fashion, and technology. 
Understanding and immersing yourself in the culture of Japan will not only make any future visits more enjoyable, but also accelerate your language learning. In this overview of Japanese culture from JapanesePod101.com, you'll learn about its most essential aspects: Japanese values, philosophy, beliefs and religions, family, work, art, food, and traditional holidays. 
Are you ready? Then let's begin.
Table of Contents
1. Japanese Values and Philosophies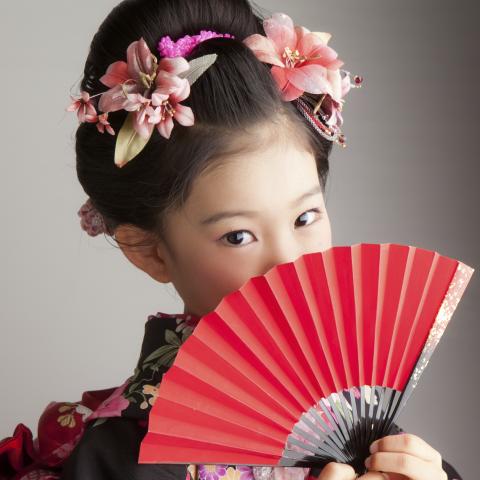 Japanese culture is unique and fascinating.
Japan is said to be one of the most socially and ethically homogenous countries in the world. Although Japan does have a minority ethnic group, the アイヌ (Ainu) people of the Hokkaido prefecture, the Japanese as a whole share essential values. 
Unlike other countries, which place importance on diversity and house multiple ethnic groups and cultures, 和 (wa), or "harmony," is the most important value in Japan. Japanese people prioritize the harmonious balance and peace of a society (and of the groups they belong to), rather than asserting and pursuing one's personal desires. Doing so would be considered bad manners as it would break the balance of harmony and create disorder. 
Japanese culture values collectivism, contrary to most Western societies which promote individualism. Thus, Japanese people are generally polite and kind to others, and they try to avoid causing conflict. For example, expressing an opinion contrary to that of the majority can be considered a source of conflict.
Confucianism has also influenced Japanese values, particularly those revolving around seniority. Respecting parents and seniors is important, and the concept of seniority is often seen in school club activities (where senior students have a more confident attitude than juniors, even if the juniors perform better) and in traditional workplaces (where seniority affects pay raise and promotion). 

Many Japanese values are based on the idea of 神道 (Shinto), which is the traditional Japanese religion. Shinto is polytheistic and believes that "gods" or "divine spirits" inhabit all things in nature, and thus, all things should be treated with respect. As a result, the Japanese tend to subconsciously respect things and handle things with care.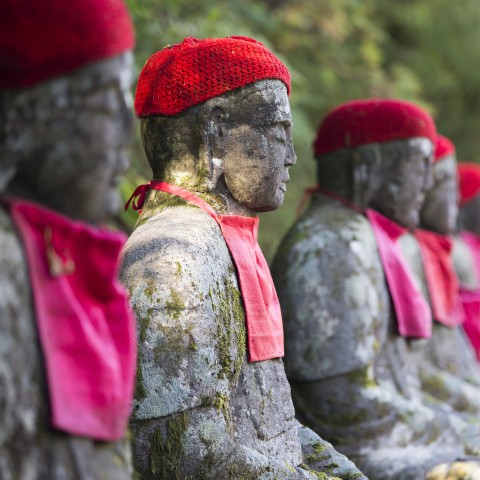 Harmony, or 和 (wa), is one of the most important Japanese values.
2. Religions and Beliefs
Japanese religious beliefs can be characterized as a mix of Shinto and Buddhism, both of which greatly influence Japanese cultural values.
Shinto originated from Ancient Japan, making it almost as old as Japanese culture itself. During that time, people believed in an animistic spirituality. According to this belief, every single thing in nature contained an enormous number of divine spirits referred to as 八百万の神 (Yaoyorozu no Kami), or literally "eight million gods." Buddhism came later from India via China in the sixth century and the two religions have been coexisting since then.
However, Japanese people nowadays are not religious nor do they gather together to worship like believers of many other religions do. This is because Shinto and Buddhism are more like moral codes or philosophies on how to live. 
In Japanese culture, Shinto and Buddhism are embedded in a variety of festive and life events, such as New Year, festivals, births, coming of age ceremonies, and funerals. For such occasions, Japanese people visit shrines and temples and follow the religious ceremonies, but people regard them as cultural traditions rather than displays of religious piety.
In this way, Japanese people are not religious and their mindset toward religions is quite open. Interestingly, the Japanese import other religious traditions into the culture as "entertaining events," without adding (or even knowing) their religious meaning. Examples include exchanging gifts and eating cakes on Christmas, conducting wedding ceremonies at church (often a fake one) with a white wedding dress, and giving chocolates to loved ones on St. Valentine's Day. It's said that real Christians in Japan comprise only about 0.7% of the total population.
What's the difference between Shrines and Temples?
Many people, including the Japanese themselves, don't clearly know the difference between shrines and temples. Basically, shrines are of Shinto and temples are of Buddhism. 
The easiest way to identify shrines is by the 鳥居 (Torii), a huge wooden gate (usually vermillion red in color) placed before the premises or in front of the shrine. It is a symbol of the border between the mundane world and the sacred place. Vermillion red is often used for the pillars and frames of shrine buildings as well.
On the other hand, Buddhist temples are identified by Buddhist statues and the temple cemetery. Buddhist monks live in temples and chant Buddhist sutras as necessary. Most temples are dark in color, usually constructed of brown wood and a gray tiled roof.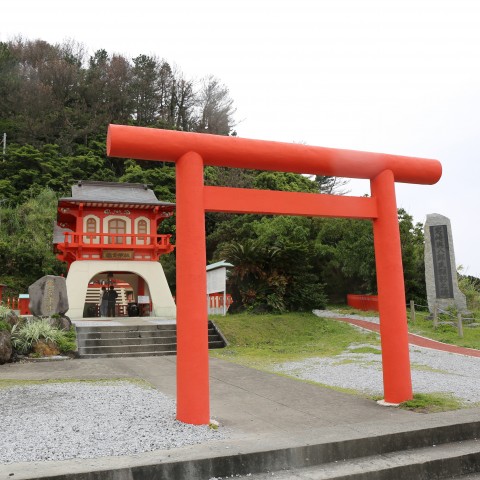 There are thousands of Shinto shrines and Buddhist temples throughout Japan.
3. The Family and Home 
Every culture has its own perception of family and facilitates a certain way of life. Let's delve into the specifics of Japanese culture and customs associated with family and the home.
A- Japanese Family
The Japanese family system is traditionally very patriarchal. This is represented by the Imperial Family—which has a history of over a thousand years—where only a male offspring can inherit the imperial throne. 
In Japanese society, the nuclear family is very common and the average Japanese family has one or two children. There is a patriarchal tendency in the household, with the husband/father acting as breadwinner and the wife/mother filling the role of caregiver. Even in families where both parents work, the wife/mother often has more of a burden in terms of household chores and childcare.
Although modernization and changes in the family structure have been influential in making the modern family less patriarchal over time, the first son in a family is still considered its successor and is expected to live with and take care of his elderly parents.
Due to this patriarchal tradition and subconsciously embedded mindset, Japan is still a strongly male-dominant society, as seen in the Global Gender Gap Report 2020. Further, Japan ranks 121st out of 153 countries in terms of gender equality, way below the average for OECD countries.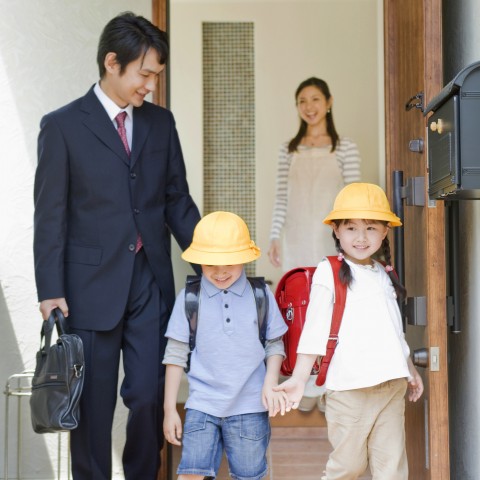 A nuclear family with one or two kids is very common in Japan.
B- Japanese Houses
In Japanese culture, taking off shoes before entering the main part of a house is important. A Japanese home, whether it's an independent housing unit or a small apartment, has an entrance area called 玄関 (genkan) where you remove your shoes. Genkan is located inside of the main door and its floor is lower than that of the main part of the house. It separates the dirty/dusty shoe area and the clean, dirt-free home area. The height of the elevated floor depends on the house, from as low as 5 cm to knee-level. 
When entering a house, it's good manners to say one of the following greetings:
ただいま (Tadaima) – "I'm home."

when coming back to your own home

おじゃまします (Ojama shimasu) – Literally: "I disturb." / Meaning: "Let me enter," in a polite way.

when you're visiting someone else's house
The toilet and bath are usually located in separate rooms, except in small apartments for one person. Every household has a bathtub as the Japanese bathe in hot water to relax or soothe their fatigue after a long day. Benefitting from its volcanic geography, Japan has a lot of areas and towns where people can enjoy 温泉 (Onsen), or "hot springs."
Hot springs, or 温泉 (Onsen), are also popular among wild monkeys in the mountains, especially during winter.
Traditional Japanese-style houses and rooms use 畳 (tatami) mats, which are made of woven soft rush straw, for flooring. 

If you were to go to a traditional 旅館 (ryokan) hotel in Japan, the guest room would have tatami flooring. You would sit on the floor with a low table for eating and sleep in 布団 (futon) bedding placed directly on the tatami without using a bed.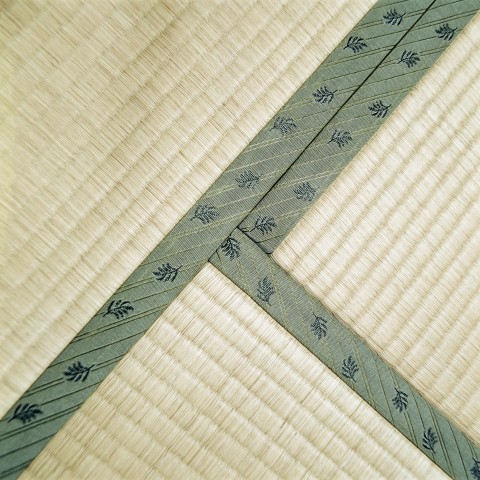 Tatami floors are seen in traditional Japanese houses.
4. School and Work 
Are you looking to work or study in Japan? Then you should become familiar with typical Japanese culture in business and school. 
A- School and Education
The Japanese school system has four levels: elementary school (six years starting from age 6), middle school (three years), high school (three years), and higher education. Higher education can consist of junior college (two years), university (four years), or vocational school (one to three years). Elementary school and middle school are compulsory and for free.
Most schools have a school uniform and school rules that keep order and uniformity among students. Also, students are taught throughout their education that they should follow the rules, not cause trouble for other people, and prioritize uniformity. Students are also taught, especially in elementary schools, the importance of taking responsibility and keeping things clean for the public good. For example, they learn to serve lunch themselves at lunch time and to clean classrooms and school facilities themselves after school. 
Educated in such a way, Japanese people are good at cooperation and uniformity in states of emergency, such as natural disasters. In most cases, people act in a decent manner to minimize panic and try to help each other. During these times, looting and violence hardly ever happen in Japan.
While these Japanese culture characteristics are part of what make the country so beautiful, they're not without criticism. Some argue that teaching students to prioritize uniformity discourages the cultivation of personality and keeps individuals from fine-tuning their gifts and abilities. This may result in a person who is unable to state his or her opinions with confidence.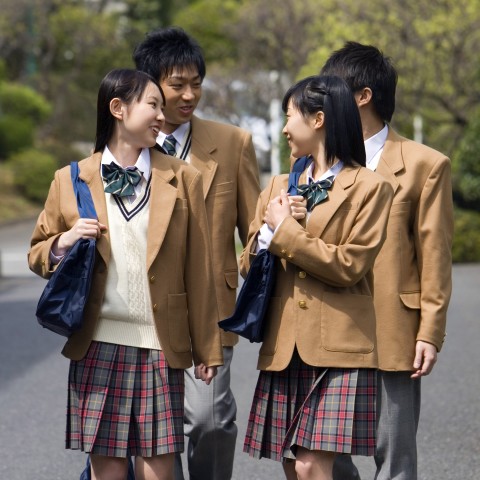 Most Japanese middle and high schools have school uniforms and school rules that keep order and uniformity among students.
B- Work
Japanese people are known for being diligent, responsible, and punctual workers. This is a very good thing for customers or clients who benefit from fast, accurate, punctual, polite, and kind services. However, the workers who are expected to deliver such excellent services (and Japanese customers/clients do expect such a high standard) may struggle and suffer a bit.
As mentioned before, Japanese people are taught to keep harmony and not to cause trouble for others. This applies to Japanese workplaces as well. No matter how tight the schedule is or how much work you have, you're expected to meet deadlines and/or clients' requirements. Thus, working overtime is common in most traditional Japanese workplaces. Workers are unable to say, for example, "I have a family to take care of, I will continue tomorrow," at 5 or 6 pm (which is supposedly the end of the work day). Taking consecutive paid holidays can also be difficult, as Japanese employees feel guilty about taking leave while other colleagues have to cover their absence.
Another essential aspect of Japanese work culture is social drinking with colleagues and bosses—or even with clients—to create rapport for smoother work. These occasions are often very difficult to decline, as it can be considered rude or uncooperative to do so.
There are still a lot of traditional Japanese practices to be improved upon, such as: 
These aspects of Japanese business culture encourage employee retention until retirement, and base promotions and pay raises on age (regardless of performance). On one hand, this is good for less-capable employees as employment and salary are secured. On the other hand, such customs result in low productivity, unfair opportunity, and an inflexible labor market. In addition, male-dominant workplaces accelerate the gender inequality in job positions, salaries, and stability of employment.
However, the government is eager to reform the work environment by introducing new policies, and the situation has been slowly improving among large corporations in particular. That said, it may take a little more time to create the ideal work environment.
5. Art and Entertainment
In many ways, the country's rich history of art and entertainment is what makes Japanese culture unique. In this section, we'll discuss some of the most popular Japanese art forms and entertainment industries.
A- Ukiyo-E Art
浮世絵 (Ukiyo-e) is one of the traditional Japanese painting styles, which flourished between the seventeenth and nineteenth centuries. As the name 浮世絵 (Ukiyo-e), literally meaning "picture of floating/transient world," indicates, it depicts the lifestyle of the Edo period, especially the pleasure-seeking aspects. 

The subjects range from people to landscapes, and from folk tales and travel scenes to erotica. One of the most internationally famous Ukiyo-e paintings is 葛飾 北斎 (Katsushika Hokusai's) The Great Wave off Kanagawa which illustrates huge waves making a big splash and features Mt.Fuji in the background. Today, some Ukiyo-e paintings are used as designs for T-shirts and other products.
An Ukiyo-e depicting a Kabuki actor.
B- Shodō
書道 (Shodō), which literally means "way of writing," refers to Japanese calligraphy used for special purposes or artistic reasons. Examples of when this would be used include 書き初め (Kakizome), or "first calligraphy" written at the beginning of the year, and 年賀状 (Nengajō) meaning "New Year's Day postcards."
Japanese calligraphy originated from that of Chinese, as Kanji originally came from China. There are several writing styles and techniques that can be used to leave different impressions. 
Shodō is taught at every elementary school and some middle schools in Japan.
C- Kabuki
歌舞伎 (Kabuki) is a traditional Japanese drama theatre that's performed by only male actors. 
Kabuki theatre is characterized by its unique drama and acting style as well as the exquisite stage makeup called 隈取 (Kumadori) worn by Kabuki actors. Basically, major Kabuki actors and their names are passed down from generation to generation according to the hereditary system. Kabuki theatre is managed by the strict traditional system and rules.
Kabuki theatre is said to have been created in the seventeenth century and it was listed as an Intangible Cultural Heritage of Humanity by UNESCO in 2008. 
D- Haiku
俳句 (Haiku) is a Japanese poetry form characterized by its use of three phrases. Part of the Haiku's artistic appeal is that it has to portray an idea well using a balanced choice of words. 
In order to make a Haiku, one must follow these three specifications: 
The first phrase must have 5 syllables, the second must have 7, and the third must have 5. The Japanese morae or syllable is called 音 (On). 
The Haiku must include 季語 (kigo), or a word that is associated with a particular season, to provide economy of expression.
It must also have the essence of 切れ (kire), or "cutting," which cuts the phrase with an accent of sound. Good kire is said to give the words a sense of feeling. Within a small interval, readers are evoked to imagine its scene and context, as well as the emotion of the author.
The Haiku is thought to have developed from the early modern period around the fifteenth or sixteenth century. One of the most famous Haiku poets, 松尾芭蕉 (Matsuo Bashō), enhanced its artistic quality in the seventeenth century.
In addition to the Haiku, there are two other forms of Japanese poetry: 和歌 (Waka) and 短歌 (Tanka). These forms are longer than the Haiku. 
E- Manga and Anime 
There are two modern Japanese art genres that are very popular today:
漫画 (Manga) – "comics" 
アニメ (Anime) – "animated cartoon film" 
There are many Manga/Anime fans in a range of different age groups.
Japanese Manga is said to have developed during the late nineteenth century. From the 1950s to this day, Manga has been evolving to become one of the most popular Japanese subcultures. There are numerous genres of Manga, from adventure and comedy, to science fiction, horror, and erotica. 
Manga is so influential that popular Manga are made into cartoon films and movies, which are then translated into multiple languages and broadcasted in many different countries. Manga and Anime have also created new industry opportunities and subcultures, such as コスプレ (Kosupure), or "costume play." This is a performance art where cosplayers wear costumes and fashion accessories to pretend to be a specific character from Manga/Anime. 
F- Video Games
Japan is known for its video games, many of which have been influencing countless children and adults all around the world. Before the emergence of the internet and gaming apps in smartphones, the Japanese gaming industry was prosperous with major electronic and video game companies, such as Nintendo, Sony, Sega, Conami, Bandai Namco, Capcom, and the list goes on. 
A number of popular video game hardwares and softwares have been created in Japan and the video game subculture has become a phenomenon. Today, due to the fast-changing technology and trends (such as Virtual Reality and social gaming), as well as the multi-platform availability of video games, the gaming industry has become more competitive than ever. New types of video games are being created every day.
In addition to games for individuals, there are many video games and gaming entertainment facilities in Japan for the public in Japan. These include game centers and amusement parks where people can enjoy real physical games and attractions.
6. Table Etiquette and Food
Japanese culture and food go hand in hand. The country is famous for its range of tasty dishes, from Sushi to Rāmen—but how much do you know about the full spectrum of Japanese cuisine? Or the proper table etiquette while dining in Japan? Keep reading to learn more!
A- Table Etiquette 
Japanese people like to be clean, and kids grow up being taught to wash their hands after using the toilet, when coming back home after being outside, and before eating.
At restaurants, おしぼり (oshibori), or a wet hand towel, is usually provided to clean your hands. In Japan, it's uncommon to pick up food directly with your hands (a common occurrence in many other countries when eating bread, for example). 
It's considered important to be grateful for the food and to respect the cook. Traditionally, proper etiquette requires that you say these greeting words before and after eating:
Before:
いただきます (itadakimasu) – "I eat/receive." [Humble]
After:
ごちそうさまでした (gochisō-sama deshita) – "It was delicious food." [Grateful and respectful]
For Japanese people, these greetings are as natural as cleaning their hands before eating.
Also keep in mind that playing with chopsticks or food is considered bad manners. In addition, never stick chopsticks vertically on rice in a bowl as this is associated with funerals (specifically, the food offered to the deceased in heaven). 
On the other hand, drinking (miso) soup directly from a bowl and making slurping sounds while eating soup noodles are not considered bad manners in Japan. Don't be surprised when you hear people making noise while eating Soba, Udon, or Rāmen in Japan.
B- Japanese Food
Japanese food culture is one of the best in the world, proven by the fact that Tokyo has been announced the world's most Michelin-starred city for the thirteenth consecutive year according to the Michelin Guide Tokyo 2020. That's right: it's not Paris or Rome, but the capital city of Japan. Japanese people are known to be foodies who can wait in line for two hours just to get a bowl of Rāmen.
Japanese cuisine is characterized by its diversity, ranging from local casual food to traditional authentic Japanese food. You'll find restaurants throughout the country where you can get a meal for as little as ¥300 (around $3) as well as super high-end restaurants. You can find delicious food at any level, any budget, and any restaurant type. (Not to mention there are also international cuisines available in Japan!)
Another place you can experience the rich Japanese food culture is in convenience stores and supermarkets. There are all kinds of bento boxes, delicatessen foods, and dried and instant foods. After all, instant cup noodles are a notable invention of Japan!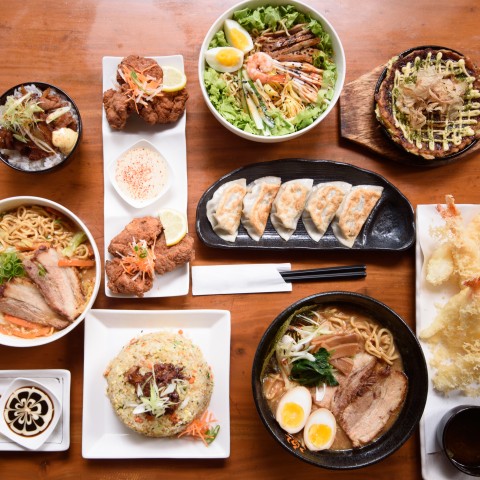 Appetizers of Kaiseki cuisine, consisting of multiple dishes. Each dish is usually small and artistically decorated.
7. Traditional Holidays and Celebrations
There are many traditional holidays and celebrations in Japan. 
January 1 –  元旦 (gantan), "New Year's Day"

The official national holiday is only on January 1, but New Year's Day celebrations usually last until at least January 3. These extended celebrations are referred to as 正月 (O-shōgatsu), and this is one of the biggest celebrations in Japan. To welcome the new year, family members and relatives get together, visit shrines to pray for happiness, have a special meal such as 御節 (Osechi) or お雑煮 (O-zōni), give お年玉 (Otoshidama) or "gift money" to children, and so on.
Second Monday of January – 成人の日 (Seijin no hi), "Coming of Age Day"

20 years old is the official age of adulthood in Japan. Every year on Coming of Age Day, all the young people who turn 20 that year celebrate their adulthood, typically dressed up in traditional 着物 (kimono).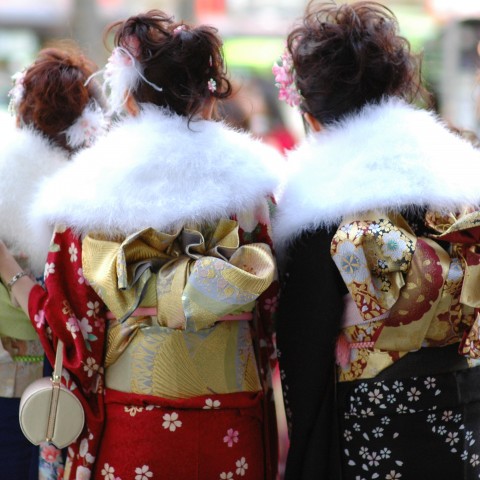 On Coming of Age Day, those who turned 20 years old that year dress up in traditional Kimono and celebrate their official adulthood.
February 11 – 建国記念日 (Kenkoku kinenbi), "National Foundation Day"

This holiday celebrates the mythological foundation of Japan, and the date corresponds to when the first Emperor of Japan came to power on February 11, 660 BC. Festive ceremonies are conducted at major shrines throughout Japan.
March 3 – ひな祭り (Hinamatsuri), "Girls' Day"

Although this day is not a public holiday on which public services and schools close, it's one of the remarkable traditional celebrations of Japan. To celebrate the healthy growth of girls, it's tradition to display 雛人形 (hina-ningyō), or a set of ornamental dolls that represent the Emperor, Empress, attendants, and musicians in the traditional court dress of the Heian period.
April 29 to May 5 – ゴールデンウィーク (Gōruden Wīku), "Golden Week"

It is called "Golden Week" because it contains many national holidays, making it a whole holiday week when combined with Saturday and Sunday. April 29 is Shōwa Day, May 3 is Constitution Day, May 4 is Greenery Day, and May 5 is Children's Day.

Around Children's Day, it is tradition to put 鯉のぼり (Koinobori), or "carp-shaped windsocks," outside of one's house to wish for the healthy growth of children.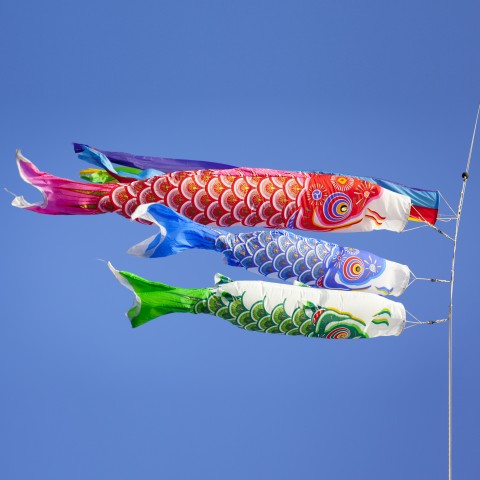 Around Children's Day, a lot of households put Koinobori carp flags outside to wish for the healthy growth of children.
Around August 15 – お盆 (O-bon)

While this is not an official holiday, August 15 and the surrounding days are considered important. This is when families get together to honor the spirits of their ancestors. Derived from Buddhist custom, it's believed that ancestors come down from heaven to earth around this time, once a year. Many Japanese people return to their parents' or grandparents' home, spend family time together, and then visit their ancestors' graves to clean them and leave offerings.
Third Monday of September – 敬老の日 (Keirō no hi), "Respect for the Aged Day"

Influenced by Confucianism, Japanese culture values respecting and taking care of the elderly. This day is to show gratitude and respect for them. Usually, families celebrate and give gifts to their grandfather and grandmother.
December 31 – 大晦日 (Ōmisoka), "End of Year Day"

Ōmisoka is not an official national holiday, but most companies offer time off for winter holidays as well as the Year End and New Year holidays. It is Japanese tradition to celebrate the last day of the year with family by giving thanks for having come through the previous year safe and sound, and by welcoming the new year with hope for good things to come.

In order to welcome the fresh new year, Japanese people clean their house and eat 年越しそば (Toshikoshi soba), or "year-crossing noodle," to wish for a long life. Before midnight, families go to a temple to hit a 除夜の鐘 (Joya no kane), or "bell," to remove all unwanted states of mind. This custom originally derives from Buddhism.
To learn the essential vocabulary for New Year's, check out our list of Japanese Vocabulary for New Year's Holiday!
8. How JapanesePod101 Can Help You Learn More Japanese
In this Japanese culture overview, we covered a range of essential topics from values and religions, to family, art, and food. I hope you enjoyed learning these unique facts and that you're now more interested in this fascinating culture! 
If you would like to learn more about the Japanese language and culture, JapanesePod101.com contains plenty of useful information for learners at every level. We provide a variety of free lessons to help you improve your Japanese language skills in the most fun way possible. To give you a small sample of what we have to offer, here is some content on the basics of Japanese:
You can also take advantage of our personal one-on-one coaching service, MyTeacher, when you create a Premium PLUS account. Your private teacher will help you practice pronunciation and give you personalized feedback and advice so you can improve efficiently. 
And there's still so much more! Learn faster and enjoy studying Japanese at JapanesePod101.com!
Before you go, let us know in the comments what you learned about Japanese culture today. Were there any facts that caught your attention? We look forward to hearing from you!