Did you ever enjoy watching Japanese anime shows as a kid? Well, Japanese anime shows are just the tip of the iceberg, and there are other entertaining Japanese TV shows (such as Japanese game shows) waiting for you to discover! In this article, I'll be going over the best Japanese TV shows (read: Japanese must-watch TV shows) for entertainment and learning Japanese!
Whether you're a beginner or an advanced learner of the Japanese language, watching Japanese television series and shows offers you hours of fun and immersive opportunities to learn practical and conversational Japanese. Various shows are available, and you can choose whatever suits your preference of genre, language level, or interests.
You'll learn practical Japanese by simply watching Japanese TV shows. Although there aren't English subtitles for most Japanese TV shows, you'll get used to the sound of Japanese, learn how Japanese people speak, and what vocabularies are used. This will eventually improve your pronunciation and increase your Japanese vocabulary.
You can find Japanese TV shows on Japanese TV channels, satellite TV, streaming channels, Netflix, YouTube, DVD, and beyond. In particular, you should have an easy time finding Japanese TV shows online, or on Netflix.
Here at JapanesePod101, we introduce the best Japanese TV shows to check out. When you're bored of studying with textbooks, watch these popular Japanese TV shows and have some fun!
Table of Contents
1. ドラえもん / Doraemon (Beginner Level – Cartoon)
When it comes to anime Japanese TV shows for beginners, Doraemon may just be the jackpot!
Doraemon is one of the greatest and most popular Japanese anime shows, and has been aired on Japanese TV for many decades as well as broadcasted to many overseas countries. This is originally from a manga, or comic series, that was first published in 1969 and later adapted into an anime series. Doraemon also has a series of movies, each one independent and with a more action-adventure-oriented story.
The story of Doraemon centers on an elementary school boy named Nobita, who is poor at studying and sports, and is often bullied by classmates. Doraemon, the robotic cat which was invented by Nobita's descendant in the 22nd Century, was sent back in time to protect and help Nobita. Doraemon has a special pocket where he stores useful gadgets which have superpowers. The story revolves around Nobita and Doraemon, as well as Nobita's friends.
This Japanese anime show is suitable for beginner learners of the Japanese language. It's very easy to watch; one episode is fifteen minutes long, and the language used is very basic and spoken by children characters. This Japanese TV show is easy to understand and has a good visual effect.
Example conversation:
Nobita (main character): Doraemon! Tasukete! Jaian ga ijimeru yo.
Doraemon! Help me! Jaian bullies me.
Doraemon: Konkai wa dōshita no? Shōganina, Nobita kun ni iimono ga aruyo.
What happened this time? Fine, I have a good thing for you, Nobita.
2. サザエさん / Sazae-San (Beginner Level – Cartoon)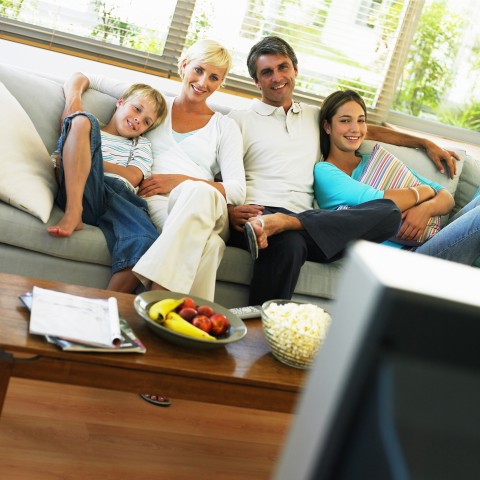 Sazae-san is another one of the top three Japanese cartoons on Japan TV, and a fantastic children's Japanese TV series in particular. It has been aired for many decades and has been popular across generations. Sazae-san is also originally from a comic series that was first published in 1946, and later adapted into an anime series. It's still broadcasted on Fuji Television, a Japanese TV station.
This Japanese TV program revolves around the traditional Japanese family and it centers on Sazae, a twenty-four-year-old woman who's very cheerful. She lives with her parents, her husband, her younger brother and sister, and her son. Each episode focuses on different characters and situations, such as Sazae-san's husband and his work place, her brother and his elementary school, their neighbours, and so on.
Sazae-san is good for beginner-level learners. You'll learn a lot about Japanese daily conversations among family, friends, and neighbors. In addition, by watching this family-focused story, you'll also learn about traditional Japanese family and cultural customs, especially within the home.
Example conversation:
Sazae-san: Kora! Katsuo, Iikagen ni shinasai! Heya ni itte benkyō shinasai!
Hey! Katsuo, that's enough! Go to the room and study!
Katsuo: (Nukedashite) Ittekimasu!
(Sneaking out) I'm going!
3.ちびまる子ちゃん / Chibi Maruko-Chan (Beginner Level – Cartoon)
Chibi Maruko-Chan is another famous and popular Japanese anime show, broadcast on Japanese TV for many decades. This is also originally from a comic series first published in 1986, which later became an anime series.
The story of this Japanese anime show follows the main character Maruko, who is an elementary school student, and her family and friends. It depicts Maruko's everyday life in a comical, and sometimes cynical, way. Chibi Maruko-Chan broadcasted mainly in the Heisei era and is called the "Heisei version of Sazae-san" comparing it to Sazae-san, which was the most popular cartoon in the Shōwa era.
This show is also good for beginner learners. Chibi Maruko-Chan uses very easy language about everyday life. You'll also learn about the typical daily life of a traditional Japanese family from the child's (Maruko) point of view.
Example conversation:
Maruko: Fujisan ga mierune. Itsuka nobotte mitaiyo.
I can see Mt.Fuji. I want to climb there some day.
Tomozo (Grandpa): Ohh Fujisan ga mieru nō. Washi mo nobotte mitai nō.
Ohh I can see Mt.Fuji, too. I want to climb there some day, too.
Maruko: Sono toshi de noborunkai…
Are you going to climb with your age…
4. 南くんの恋人 / My Little Lover (Intermediate Level – Live Action Drama)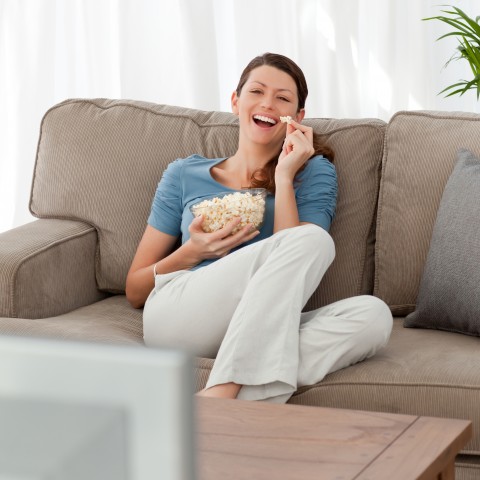 Looking for cute drama Japanese TV shows? This Japanese TV show is based on the manga comic, and it has been adapted into Japanese television dramas. My Little Lover (Minami-kun no Koibito in the original title in Japanese) has been made into four versions of live-action dramas, and the latest version was made in 2015 with ten episodes.
The story of the latest version is about a highschool girl who accidentally shrunk to fifteen centimeters (about six inches) in height. She was discovered by a childhood friend and they try to find a way to restore her to her normal size as they grow their relationship. The show is well-made with a mixture of elements such as fantasy, school drama, humor, and romance.
This show is good for beginner- to intermediate-level Japanese learners. Conversations take place mostly among young people, and the language used isn't very difficult. Although the setting is in a rural area, they don't speak any uncommon dialect. Subtitles are available both in Japanese and English for the 2015 version. It's a good tool for learning everyday speech.
5. 僕だけがいない街 / Erased (Intermediate Level – Live Action Drama)
Erased, or Boku dake ga inai machi in the Japanese title, is a live-action series with twelve episodes, and is originally from a manga series. It's been adapted for anime as well as a live-action film. If you're looking for good Japanese TV shows from 2018 or 2019, Erased is an excellent watch.
This show follows the story of a young man who has a strange superpower that allows him to go back in the past, known as "revival." When bad things happen, he's thrown back to the past to solve the cause of those bad things. One day, his mother was murdered and he was suspected as a killer. He wished to go back to the past to save his mother. However, after going back in time eighteen years, a mystery begins. With the mysterious plot and some visual effects, it's very interesting to watch and is sure to draw you in.
The language used in this show is relatively easy, as it's mostly daily conversations. The drama takes place in Hokkaido, the northern part of Japan, and some characters use a dialect, but it's not difficult to understand.
Both the live-action drama series and the anime series are available on Netflix with subtitles in Japanese and English. If you're an intermediate learner looking for good Japanese dramas (TV shows), this one is really good.
6. カッコウの卵は誰のもの / Whose is the Cuckoo's Egg? (Intermediate Level – Live Action Drama)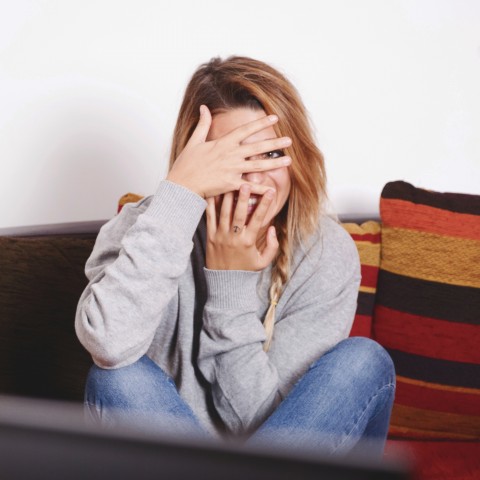 Whose is the Cuckoo's Egg? is originally a mystery fiction novel written by Keigo Higashino who is a famous award-winning novel writer. It's been adapted into a live-action drama and this series has six episodes. This Japanese TV show is a fine example of great Japan television.
The mysterious story revolves around the daughter, Kazami, of a former Olympic skier named Hiromasa. Kazami is expected to be an Olympic athlete, but one day finds out that she has the F-type gene, which is considered a "genius sport gene," but is rare for Japanese. A scientist, who researches about talent and inheritance, asked Hiromasa for research cooperation of his and his daughter's DNA, but he refused. There's huge untold secret about Kazami's birth…
This show is suitable for intermediate-level learners or above. Some conversations involve scientific vocabulary, and it would be a bit difficult to follow the story if you miss some conversations as the story develops in unexpected ways. This show is available with English subtitles on Netflix.
7. 白鳥麗子でございます! / Shiratori Reiko de Gozaimasu! (Intermediate Level – Live Action Drama)
Shiratori Reiko de Gozaimasu! is a romantic-comedy-drama series adapted from a comic series. This Japanese television program has two live-action drama remakes apart from the original one, and it also has two films.
The story revolves around Reiko Shiratori who is a super-rich girl from the countryside. She likes an ordinary college boy named Tetsuya, and she follows him in Tokyo to tell him her feelings. However, she has too much pride to be honest. The show depicts Reiko's delicate feelings and complicated behaviors with a comical touch.
It's not very difficult to understand conversations in this show as they're mostly casual daily talks among young people. Because of the main character being super-rich, she talks in an elegant and posh style. Shiratori Reiko de Gozaimasu! is available with English subtitles on Netflix.
8. YOUは何しに日本へ?/ Why Did You Come to Japan? (Intermediate Level – Entertainment Show)
This is a Japanese entertainment show aired on TV, presented by a comedy duo known as "Bananaman."
The program is a studio-based show, and a team of staff members go outside the studio to interview foreigners who have just arrived in Japan at the Narita International Airport, and ask them "Why did you come to Japan?" Next, staff members attempt to follow the interviewees on their trips in Japan to feature and report. Some interviewees have particular hobbies or a business; one example is about a Polish man who collects grinding stones. He came to Japan to visit a renowned artisan and workshop in Osaka that was established more than 200 years ago.
Although this show doesn't have subtitles in English, there are some subtitles in Japanese for the main featured contents or comments of the participants. Most of the contents are easy to understand thanks to visual aids and subtitles. Some foreigners speak English, which may make the show easier to understand. You'll be able to learn some characteristic aspects of Japanese culture from this show.
9. 行列のできる法律相談所 / Legal Office: Advice So Good You Stand in Line (Intermediate Level – Entertainment Show)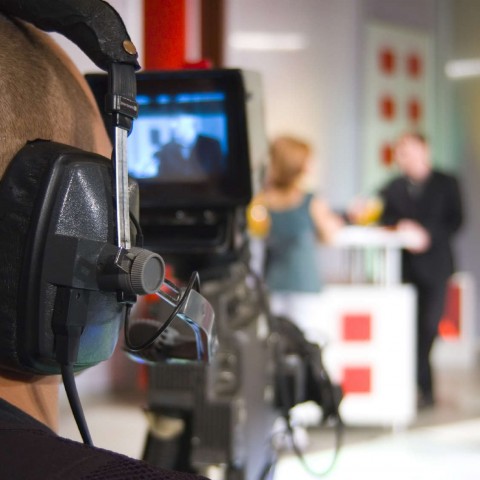 This show is a studio-based entertainment show dealing with legal matters. It has been one of the most popular Japanese variety shows since 2002, when it was first aired on TV.
There are reenactment clips on featured legal matters and a fun group discussion follows, with hosts and a variety of guests who are lawyers, comedians, actors, models, and sometimes politicians. After having enjoyable discussions about the featured legal matters, they explain the matters in detail with the current law and legal issues it involves.
This show doesn't have English subtitles, but most of the important matters and main points are put in subtitles in Japanese. Although the show itself is enjoyable and makes law more familiarized and fun, it's recommended for Japanese learners at the intermediate level or above when it comes to legal vocabulary.
10. 世界まる見え!テレビ特捜部 / WORLD GREAT TV (Intermediate Level – Entertainment Show)
To conclude our complete guide to Japanese TV series, we'll talk about WORLD GREAT TV!
This show is a studio-based entertainment show and it's been one of the most famous and popular Japanese variety shows on TV since 1990.
The show mainly introduces selected TV programs and news from all around the world. Contents are diverse and they feature a wide range of programs, usually very funny and entertaining. The introduced programs are originally from overseas, but some featured contents are remade with a re-enactment drama produced by this show. The main hosts Takeshi Kitano and George Tokoro often have funny discussions and skits with each other and other guests.
Although this show introduces the contents of overseas TV programs, the language is translated and featured in Japanese, and there's no English. The show can be a bit difficult to understand when it comes to complicated contents such as the investigations of particular cases. However, some contents don't require language at all, such as funny or shocking video collections. Most of the contents are easy to understand with visual aids and Japanese subtitles on the main information.
Conclusion: How JapanesePod101 Can Help You Learn More Japanese
We hope you enjoyed our complete guide to Japanese TV shows 2019. This article of Best Japanese TV Shows to Learn Japanese introduced the ten recommended Japanese shows that can help make your Japanese studies more enjoyable!
Do you want to further improve your conversation skills? We have a lot to offer!
To learn more about the Japanese language, you'll find more useful contents on JapanesePod101.com. We provide a variety of free lessons and information for you to improve your Japanese language skills. For example, you can check out Top 15 Questions You Should Know for Conversations to practice your Japanese with audio. If you're a fan of Japanese anime, How to Learn Japanese with Anime? is just for you! When you notice how often Japanese people use Onomatopoeia and wonder what they mean, 76 Must-Know Japanese Onomatopoeia Words is helpful. How to Say I Love You in Japanese – Romantic Word List is good to review after watching a Japanese romantic show.
Know that your hard work will pay off; with enough practice, you'll be speaking like a native in no time with JapanesePod101.com