In Japan many things are considered to bring good or bad luck. Superstitions are strongly entrenched in Japanese society, and some of them are meant to teach lessons or serve as practical advice. Here is a list of the top 10 superstitions in Japan you must know!
Click Here To Start Learning Japanese Right Now!
1) Numbers 4 and 9 are considered to be unlucky numbers because 4 in Japanese is sometimes pronounced し which means "death," while 9 is also sometimes pronounced く and means "suffering." In the US, some old buildings don't have a 13th floor, while in Japan hospitals and some hotels don't have a 4th floor. Often the room number 4 and rooms 40 through 49 are not there. When you give a gift of a set of plates or cups to somebody, it is usually 3 or 5 rather than 4. So if you are giving presents in Japan, be careful not to give 4.
2) Hearses are probably one of the most important bad luck symbols in Japan. If you see a funeral car passing, you should hide your thumb, making a fist with the thumb inside. The reason is that the thumb is like a parent finger, so by doing this you are protecting them from the spirit of the deceased that lingers around the car. Some people even hide their thumbs when passing a graveyard or a funeral.
3) When you attend a funeral and come back before you enter your house, you have to throw salt on yourself. Salt kind of cleanses things. When a friend is with you, you throw salt on each other, or on yourself if you are alone.
4) Another one that is related to night, is that you shouldn't cut your nails at night. Because if you do that, you won't be able to be with your parents when they die. One of the main reasons would be that cutting your nails at night may result in your death, so you won't be able to see your parents die. In the past, they had to use knives or other sharp cutting tools to cut their nails. Which can be quite dangerous at night…
5) Speaking of night, another superstition that's related to night is whistling in the night. If you whistle at night, a snake could come out. There are some poisonous snakes in Japan, so you really don't want them to come out. Whistling is also known to have been used as a sign by burglars and criminals to communicate to each other. It's better to avoid them too.
No money, no credit card required, just you and the ton of lessons!
6) There are other animal-related superstitions as well. A black cat is considered to be bad luck nowadays, but this superstition has been imported from the west. So if people see a black cat, they will stop and wait to see which way it goes so they don't cross its path. Having a spider inside your house at night is bad luck, but if you see it in the morning, it's good luck.
7) Japanese people don't sleep facing north. Someone sleeping face north might receive bad luck, or it could be even worse, as death is known to welcome whoever sleeps facing north.
8 ) Don't write a person's name in red ink, because it is considered as inauspicious. This is due to names on grave markers being red.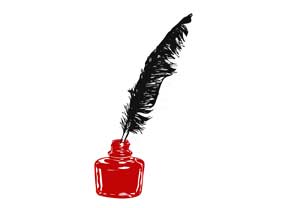 9) There is a lucky cat symbol called maneki neko. It's a cat with one paw held up. They often have these in shops or places where business is done because it's supposed to bring good fortune.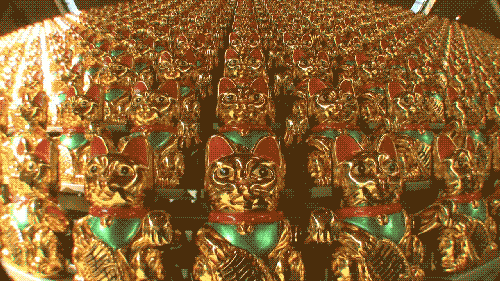 Click here for Japanese Phrases and words that will help you in almost every situation!
10) There is one more lucky thing that Japanese people might carry called omamori, in their bag or purse. It is a kind of amulet that protects. They have different types of omamori – some are for success in business or study, some are for curing illness, preventing traffic accidents and so on. You can buy them at shrines.
On the subject of shrines, did you know that in Japan if you are making a big wish, you might consider doing it at a shrine? Traditionally when people need a prayer to be answered, they would just visit a shrine and give money in return.
Now you will be able to understand Japanese people's behavior in certain situations! Don't forget to sign up for a Free Lifetime Account to get more cultural insights, lessons and much more