理解することはまあまあできるけど、話すのは難しい!
Understanding is alright, but speaking is hard!
Hi, my name is Noemi and this is what I have been saying for over a year whenever someone asks me about my level in Japanese.
I have tons of learning books, and I think they are all good but just too heavy to carry. My Japanese friends are helping me, but it is impossible to remember everything they are teaching me, especially in a more casual context. I also took Japanese classes for 2 years, and those are generally a great option, but not so much for my wallet.
In other words: I was stuck at my let's say lower intermediate level and this needs to change. I am in Japan now, so it's time to learn.
Basically, what I need is something light and inexpensive that allows me to learn at my own pace.
I started using JapanesePod101. I was afraid I would give up, but I have now been learning by myself for a few weeks and I enjoy it!
The three main reasons I like learning with JapanesePod101 are:
1. Audio Lessons
Commuting in Japan or anywhere in the world can be quite long and boring. I am getting tired of my iTunes playlist so I've decided not to waste my time and listen to those lessons while I'm in the subway.
What about when I don't have any data in the subway? It doesn't matter, because if I download the lessons I can listen to them anywhere at anytime!
I can always check the script if there are words I couldn't catch or kanji I am wondering about.
I am not only learning Japanese, but also about important cultural points, which is really important to me in such a unique country.
You can find them here:
https://www.japanesepod101.com/index.php?cat=Introduction

2. The Grammar Bank
Grammar has always been my nightmare – in English, German, and even my native language French.
Of course, this is also my biggest problem in Japanese and the reason I can not talk fluently for more than 20 seconds. "Grammar" is therefore the first word I looked for when I signed up to JapanesePod101.
Filters can be used to study grammar points by JLPT level, category, series, and more. For each item, there are examples in both romaji and kana. Audio and explanations are also available. The Grammar Bank is an extremely useful tool for everyone struggling like me with grammar. I promise you that you will progress!
But first of all, you should check this introduction to grammar:
https://www.japanesepod101.com/japanese-grammar-introduction/
3. The Practice Tests
Checking my progress and realizing I am actually learning new grammar points, words, or kanji is one of the most important things overall.
I can make my own statistics and it actually helps me to set weekly objectives, which maintains my motivation to learn.
I like printing sheets to practice my kanji or check if I can finally reach that JLPT4 level.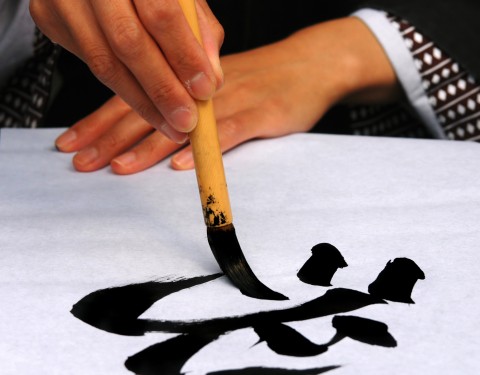 There other points that I really appreciate as well:
If you don't like wasting your time on complicated websites or waiting forever for a confirmation email, well JapanesePod101 is amazing, because everything is simple and fast.
Do you have a question? Just ask it and a JapanesePod101 staff member will answer you!
The vocabulary. Although it's not what I am currently focusing on, there is a 2,000-word dictionary, with examples, that you can study by subject.
You can easily find what you are looking for. The website is well organized by subject, level, JLPT or alphabetical order. You won't do the same lesson twice 😉
It is very entertaining. As I mentioned, I am learning new vocabulary and grammar points, but at the same time, I am discovering more about Japan.
Kanji learning. They are my second biggest nightmare and as they are just everywhere in Japan, it's very frustrating to understand only 20% of them. JapanesePod101 is helping me to increase this percentage though 😉
I am still learning, and I will keep you updated on my level in a few weeks, but I can already feel progress. This is at the same time very exciting and challenging.
There are other points I could talk about, but I think that everyone who is learning Japanese or wants to learn will find what they need on JapanesePod101.
Learning languages doesn't only look good on a resume, I believe it makes us richer too, so if you are interested in learning Japanese, definitely check JapanesePod101 out!
Click here:
https://www.japanesepod101.com/