On White Day, which is precisely one month after Valentine's Day, men return the favor for the chocolates they received on February 14th. Whether the chocolate was given to them out of a sense of obligation or love, men who receive chocolate on Valentine's Day return the favor by sending gifts including sweets.
Since ancient times, Japan has had a custom in which a person should give something in return for any gift that they receive. This idea is probably unique to Japan, because its people place great importance on honesty and politeness in interpersonal relationships.
Learn more about White Day in Japan to gain a better understanding of the culture. This will also help you learn Japanese in context, which is an absolute must! Let JapanesePod101.com show you all you need to know about White Day in Japan.
1. What is White Day in Japan?
White Day in Japan is essentially a second Valentine's Day, and men give women gifts just as they were given gifts on Valentine's Day a month before. Except they're supposed to give that gift threefold! No skimping on giving your lady a gift, guys! Common White Day presents include chocolate, flowers, and even jewelry. Of all the Japanese celebrations, White Day may just be the most looked forward to by women!
2. When is White Day in Japan?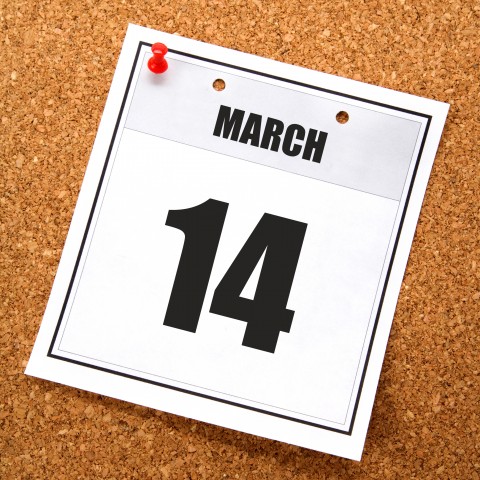 Each year on March 14, Japan celebrates White Day—exactly a month after Valentine's Day. Keep reading for more information on how March 14 (White Day) is celebrated.
3. Reading Practice: How is White Day Celebrated in Japan?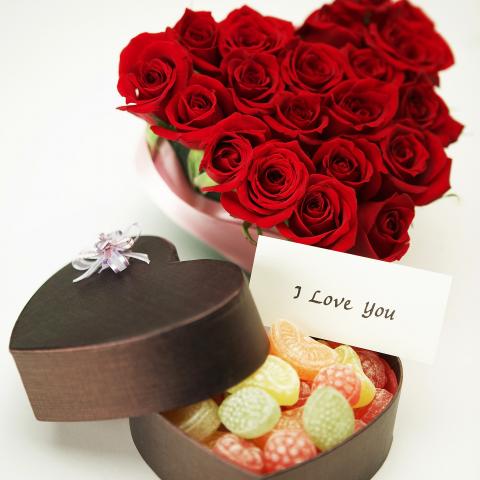 Read the Japanese Kanji text below to learn how White Day is celebrated in Japan. You can find the English translation directly below it.
—–
ホワイトデーを楽しみにしているのは誰かと言えば、もちろん、バレンタインにチョコレートを贈った女性たちですね。愛の告白をした人は、その返事に期待が高まりますし、義理チョコをあげた人も「どんなお返しがもらえるだろう」とワクワクするもの。特に、雑誌やテレビでは「男は三倍返し」と言い、「もらったチョコレートの三倍に値する(あたいする)お返しをすべき」、などと勧めるので、女性たちはホワイトデーを心待ちにしています。
恋人同士、あるいは夫婦の場合、お菓子などの贈り物に加えて、相手の女性が好みそうなアクセサリーなどを一緒にお返しすることも多いです。パートナーとの愛情を確認し合えるイベントの一つとして、またバレンタインデーと切り離せない行事として、ホワイトデーも広く認知(にんち)されています。
—–
The ones who look forward to White Day the most are, naturally, the women who have given chocolate on Valentine's Day. A person who has professed their love gets very excited about their return gift, and even those who sent chocolate out of a sense of obligation are curious, thinking "what I will get in return?" Magazines and TV shows often announce that "the man should return the gift multiplied by three," recommending that men give a return gift three times the value of the chocolate they received. Therefore, women really look forward to White Day.
In the case of lovers, or husbands and wives, the lady also often receives some kind of accessory that she may like in addition to sweets. As well as the ubiquitous Valentine's Day, White Day is widely recognized as an event in which someone can see the affection of their partner.
While there are several theories as to the origin of White Day, it is said that it comes from a long-established candy store in Fukuoka Prefecture that used to sell white marshmallows on March 14th.
4. Additional Information
So, whose idea was White Day?
The confectionery industry's. As Valentine's Day became popular, they came up with the idea of having another day for giving a gift in return for the chocolate received on Valentine's Day. Seeing how chocolate sales increase rapidly as February 14th approaches, they started advertising for people to return the favor on White Day. This idea has slowly caught on, and is now an established tradition.
5. Must-know Vocab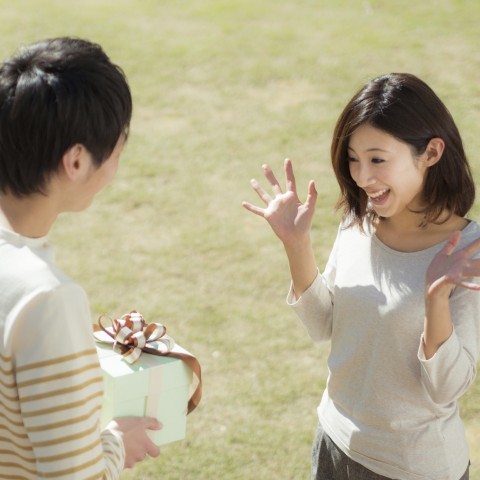 Here's some vocabulary you should know for White Day in Japan!
ありがとう。(ありがとう) — Thank you!
お菓子 (おかし) — snack
アクセサリー (アクセサリー) — accessory
チョコレート (チョコレート) — chocolate
バレンタインデー (バレンタインデー) — Valentine's Day
ホワイトデー (ホワイトデー) — White Day
デート (デート) — date
お返し (おかえし) — reciprocation
ギフト (ギフト) — gift
愛 (あい) — love
ハート (ハート) — heart
3月14日 (さんがつ じゅうよっか) — March 14th
If you want to hear each of these vocabulary words pronounced, check out our Japanese White Day vocabulary list. Here you'll find each word accompanied by an audio of its pronunciation.
Conclusion
Now you know all about White Day in Japan. What do you think of this idea? Does your country have a similar holiday, where women receive gifts from men? Let us know in the comments!
To learn more about Japanese culture and the language, visit us at JapanesePod101.com and create your own account! We offer an array of insightful blog posts, free vocabulary lists, and even an online community to discuss lessons with fellow Japanese learners. You can also check out our MyTeacher program if you're interested in a one-on-one learning experience with your own personal Japanese teacher!
We hope you enjoyed learning about White Day in Japan. Know that all of your studying and hard work will pay off, and you'll be speaking Japanese like a native before you know it!