Are you planning to visit Japan in October? The very hot summer and typhoon season ends in September, and October is a great season for traveling to Japan with the perfect weather and beautiful attractions.
October is also a harvest season and there are many delicious foods to be enjoyed at harvest festivals all over Japan. Wondering where to see autumn colors in Japan? In northern areas such as the Hokkaido and Tohoku area, mountains start to turn red and yellow, the result of the beautiful autumn leaves.
In this article, JapanesePod101 introduces fun events and what to see on your trip to Japan in October. We'll help you enjoy your trip with our culture and language learning materials! Here you'll find everything you need to know about visiting Japan in autumn: things to bring to Japan in autumn, when to go hiking in Japan, and even about its fall festivals.
1. Holidays in October
There's a holiday called Sports Day or 体育の日(Taiiku no Hi) in October. It's on the second Monday of the month, and is a memorial day for the Tokyo Olympic Games held in 1964, which was the first Olympic Games in Asia. Many sports events are held on this day.
Since this holiday is one of the Happy Monday System holidays, and becomes a three-day holiday with the weekend, many people choose to celebrate by going on small trips. Hotels tend to be crowded and airplane tickets more expensive. Be sure to plan ahead of time if you want to travel to Japan during this three-day holiday.
If you need more information on Sports Day or are interested in Japanese holidays, please check out our "Guide of Japanese National Holidays in 2018: How to Celebrate?"
2. Japan Weather in October
1- Sunset Time in Japan During October
The days start to get shorter in October. The sunset time is usually around five o'clock pm. This said, take note that daytime in Hokkaido is a little shorter than it is in other areas.
2- Weather and Temperature
October is a great season for traveling. The hot season has ended and, usually, temperatures become mild and pleasant. Also, the typhoon season starts coming to a close in September, and there are fewer rainy days in October. In particular, daytime temperatures and the temperatures of southern areas are nice.
However, you need to be careful about the weather and temperatures in October, because sometimes it's unpredictable. It depends on the year and areas, where sometimes it gets cold and other times it gets very hot.
In October, the temperature difference between the north and south is quite extreme. Sometimes it snows in the northern areas of Hokkaido. In 2016, there was first snow in Asahikawa, the northern city in Hokkaido, in October and it remained without melting until next spring. So if you're planning on going to Hokkaido, you need to be ready for snow. On the other hand, in southern areas such as Okinawa, it tends to be hot during the daytime.
You also need to be aware of temperature differences in daytime and nighttime. At nighttime, it tends to be cool—so be prepared for it to get a little chilly during your nightly strolls.
3- Weather in Sapporo, Tokyo, Kyoto, Fukuoka, and Okinawa
Here, let's look at the weather and temperatures in each area.
Sapporo, Hokkaido Weather in October
The summer is completely gone and ready for winter in Sapporo. The temperatures get colder day by day and the average temperatures fall down to 9.7°C (49.5°F) at the end of October. Further, the end of October usually holds the first snow. However, on sunny days, you can still enjoy sightseeing and activities.
Average temperature:11.8°C (53.2°F)
Highest temperature:16.2°C (61.2°F)
Minimum temperature:7.5°C (45.5°F)
Tokyo Weather in October
The summer is gone but it's still hot on sunny days. Sometimes, it might feel as though summer is really just dragging on. On the other hand, it's cool in the morning and at night. You need to be ready for those differences in temperature when visiting Tokyo in October.
Average temperature:19.2°C (66.6°F)
Highest temperature:23.0°C (73.4°F)
Minimum temperature:16.1°C (61.0°F)
Kyoto Weather in October
The city of Kyoto is in a basin and the temperature difference between day and night is extreme. In early October, it sometimes gets higher than 30.0°C (86.0°F) during the day, but goes down to around 10.0°C (50.0°F) during the night. In particular, you need to be careful about the minimum temperatures at the end of October. It usually gets down to around 5.0°C (41.0°F), and it gets colder than in Tokyo.
Average temperature:17.8°C (64.0°F)
Highest temperature:22.9°C (73.2°F)
Minimum temperature:13.6°C (56.5°F)
Hakata, Fukuoka Weather in October
On a sunny day it's warm, but there are also cool days in October. The difference between the highest temperature and the minimum temperature is extreme. You need to be ready for both summer weather and cool fall weather.
Average temperature:18.9°C (66.0°F)
Highest temperature:29.2°C (84.6°F)
Minimum temperature:11.3°C (52.3°F)
Naha, Okinawa Weather in October
Okinawa is still hot in October and the weather is like early summer. Especially in the daytime, when it usually gets to nearly 30.0°C (86.0°F) . Okinawa especially has strong typhoon influence in summer, but it usually ends by September. There are less rainy days in October, making it the perfect weather for sightseeing.
Average temperature:25.2°C (77.4°F)
Highest temperature:27.9°C (82.2°F)
Minimum temperature:23.1°C (73.6°F)
4- What to Wear?
Full-length pants are recommended since they're flexible and can be worn no matter the weather you encounter. For upper clothes, wear layers so that you'll be ready for both warm and cold weather. In some places such as the Kyoto, Tohoku area and Hokkaido area, you might want to bring winter coats with you. Japan in autumn can certainly bring a mix of weather conditions!
3. Seasonal Foods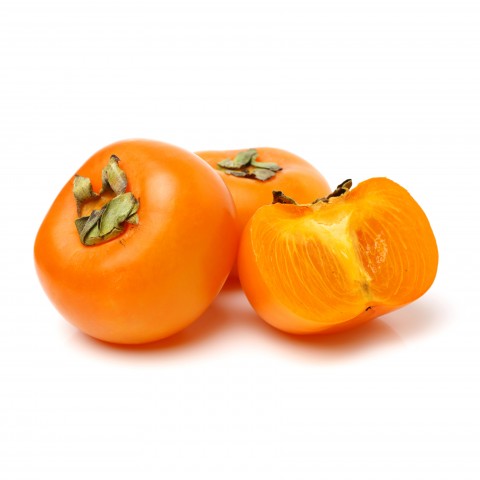 Since October is the harvest season, there are many kinds of seasonal foods. Here are some examples of seasonal food you should try in October.
ぶどう (budō) or grapes
栗 (kuri) or chestnut
柿 (kaki) or persimmon
かぼちゃ (kabocha) or pumpkin
かつお (katsuo) or bonitos
さんま (sanma) or saury
さば (saba) or mackerel
松茸 (matsutake) or matsutake mushroom
During the harvest season of chestnuts and grapes, there are some farms that offer chestnut gathering and grape collecting. These are fun activities, especially recommended if you're with your friends or family.
4. Events and What to See
1- Food Festivals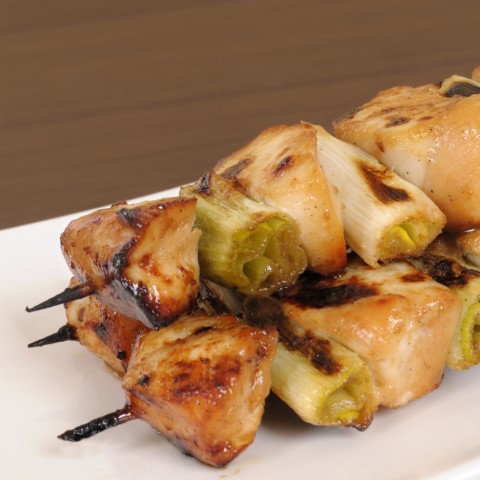 Food festivals are one of the most prominent and delicious types of October activities in Japan. October is harvest season, so it's a great season for eating. There's a popular Japanese phrase "Autumn's Appetite" or 食欲の秋 (shokuyoku no aki).
Many food festivals are held throughout Japan to celebrate the new harvest. There are many kinds of food festivals. For example, Ramen Show is one of the most popular food festivals. There are also beer festivals, oyster festivals, BBQ festivals, and so on.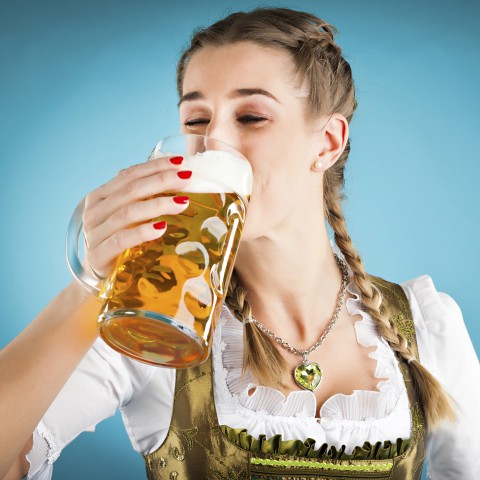 Also, Oktoberfest, originally held in Germany, is becoming popular in Japan. If you're a great beer drinker, Oktoberfest is a perfect event for you. You can enjoy drinking German beer with delicious German food such as sausages. There's a big Oktoberfest held in Sapporo, which is a sister city of Munich, Germany, where the biggest Oktoberfest in Germany is held.
Hokkaido Food Festival in Tokyo
Although there aren't many farms in Tokyo, many fresh and delicious foods are brought together here from all over Japan, and various food events are held in Tokyo.
One of the most popular food events in October is Hokkaido Food Festivals in Yoyogi Park. There are about 100 food stalls and about 400-thousand people visit each year. You can enjoy various Hokkaido foods, such as ramen noodles, fresh seafood, fresh vegetables, and meat. You can also try local craft beer, too. It's usually held for four days, and in 2018 it'll be from October 5 to 8.
2- Autumn Leaves
In October, trees start to turn red and yellow in northern areas such as Hokkaido and Tohoku. Since more than 70% of Japan's land is mountains, autumn leaves are quite a special autumn feature.
The view is beautiful and amazing. We recommend going to see autumn leaves, especially if you don't have autumn leaves around where you live. The peak season of each area is very short, so the more popular spots tend to be very crowded. Some mountains have only one or two roads leading to viewing sites, so it might be better to visit on a weekday if it's possible.
Here's a list of some of the best places to see fall colors in Japan:
定山渓 (Jōzankei) in Hokkaido
洞爺湖 (Tōyako) or Toya Lake in Hokkaido
弘前公園 (Hirosaki kōen) or Hirosaki Park in Aomori
抱返り渓谷 (Dakikaeri keikoku) in Akita
Toya Lake is a famous hot spring spot and you can also enjoy fireworks every night here around the end of October.
In Kanto areas, including Tokyo and south of the Kanto area, the peak of autumn leaves is in November. However, you still have a chance to see these color-changing beauties in more mountainous areas. For example, the peak season of 日光ひろは坂 (Nikkō hirohaa zaka) in Tochigi is around the middle of October.
3- Unique Autumn Festivals
Some of the most exciting events in October are autumn festivals. Many unique autumn festivals are held throughout Japan. At these festivals, you can see Japanese traditions such as dances and sports. If you use SNS and want to take unique photos of Japan, these festivals are great photo opportunities.
Here are some recommended festivals in October.
Kawagoe Festival or 川越祭 (Kawagoe Matsuri)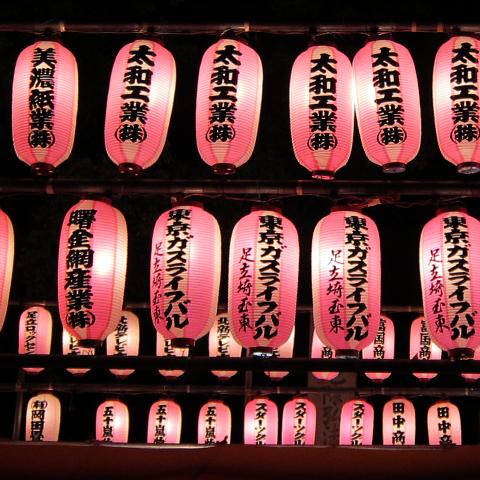 Third weekend in October
Kawagoe-shi, Saitama
The Kawagoe Festival is an annual festival of Kawagoe Hikawa Shrine. It's registered as a National Important Intangible Folk Cultural Property. The most attractive event of the festival is 曳っかわせ(hikkawase). People draw magnificent floats or 山車 (dashi) face each other and compete for traditional 囃子 (hayashi) dance, flute, and voice performances. Kawagoe is just outside of Tokyo, so if you visit Tokyo on this day, the festival might be one of the most exciting options for you. The hon-matsuri, which means "full festival" is held only once every two years.
Kurama Fire Festival or 鞍馬の火祭 (Kurama no Himatsuri)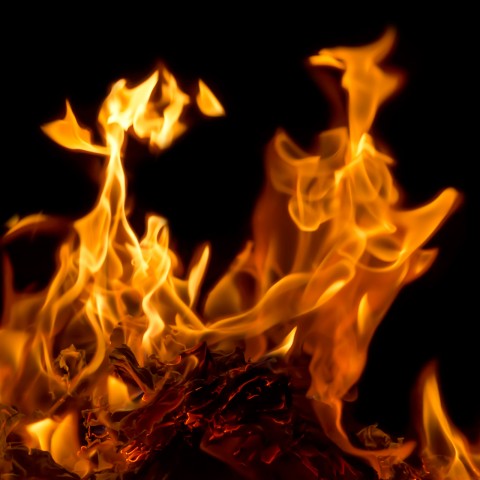 October 22
Kurama, Kyoto-shi, Kyoto
The Krama Fire Festivals is one of the three major festivals in Kyoto. This festival is held to honor Yuki Shrine in Kurama Village. This is a very old festival which originated in the 10th century during the Heian period. Hundreds of people with flaming torches illuminate the mountain of Kurama and parade with 神輿 (mikoshi) or a portable shrine. The largest torches are as heavy as 100 kilograms or 220 pounds. It's a very dynamic and exciting festival.
Nagasaki Kunchi or 長崎くんち (Nagasaki Kunchi) in Nagasaki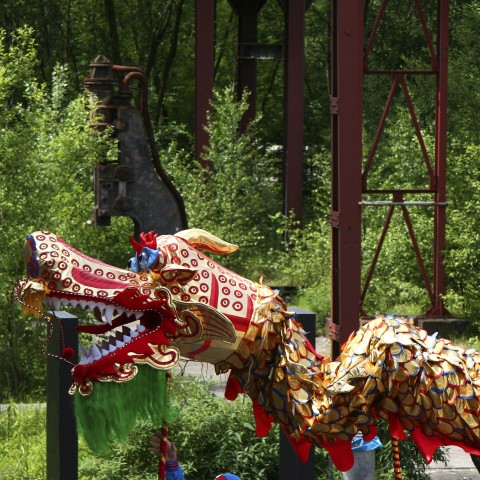 October 7 to October 9
Suwa-Jinja Shrine, Nagasaki-shi, Nagasaki
Nagasaki Kunchi is an annual festival of Suwa Shrine and is also registered as a National Important Intangible Folk Cultural Property. It's an old festival with a history of about 400 years. In the period of national isolation in the Edo era, the port of Nagasaki was a trading hub. Therefore, Nagasaki has a unique culture influenced by Portuguese, Dutch, and Chinese. During this festival, people draw colorfully painted festival cars and perform music and dances. There are also Chinese-influenced dragon dances and western-style ship-shaped festival cars.
Halloween on October 31
The celebration of Halloween is relatively new in Japan and it has become bigger and bigger over the past two decades. However, Japanese Halloween isn't like a traditional Halloween party in western culture, and trick-or-treating isn't popular in Japan.
Halloween is more like a big cosplay party, and for many Japanese people, it's a chance to wear unique costumes once a year. People dress up and go to parades held in the city or events held at nightclubs or theme parks. The downtown areas of big cities become crowded with costumed people. The biggest Halloween parade is held in Shibuya, Tokyo.
There are people wearing horrible costumes, such as witches, ghosts, and zombies. However, for Japanese people, the meaning of Halloween isn't very important and many people wear fun costumes instead, such as characters of comics or animes. So if you enjoy Japanese animes, we're going to bet that you'll really enjoy the Japanese Halloween celebration.
5. Conclusion
October is a great season for traveling to Japan. There are many fun and unique festivals, both traditional and modern. When you plan for your trip to Japan in October, don't forget to check the dates of those festivals.
You need to be prepared for temperature differences and wear layers in October. In many areas, it's warm and pleasant weather during the day. So enjoy beautiful autumn leaves, delicious seasonal foods, and fun festivals in October!