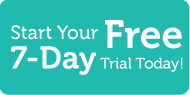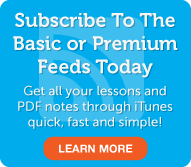 Japanese Word of the Day
5 Most Recent Forum Posts
Social Networking
Learn Japanese with JapanesePod101.com! As a woman living in Japan, you are relieved that the Japanese train you take offers women-only cars. At rush hour in Japan, the train is crowded, and so many strong and different smells overwhelm you! Perhaps Japanese women take better care of themselves, or perhaps they bring less pungent Japanese food for lunch. Whatever the difference, you are happy to hop on board a women-only car in Japan!
In this lesson, you'll learn how to use Japanese intransitive verbs. Our Japanese conversation takes place on a platform and on a train. The conversation is mostly an announcement by a train conductor, and therefore the speaker will be speaking extra-formal Japanese. You'll also learn about women-only train cars in Japan. Visit us at JapanesePod101.com, where you will find many more fantastic Japanese lessons and learning resources! Leave us a message while you are there!
Premium Members

Review
|
Play
|
Popup
Dialog
|
Play
|
Popup
Premium Learning Center
Premium Lesson Checklist
Basic Members

Audio
|
Play
|
Popup
Lesson Notes
Kanji Close-Up
Basic Lesson Checklist
This entry was posted on Monday, September 10th, 2012 at 6:30 pm and is filed under Upper Beginner Season 1 . You can follow any responses to this entry through the RSS 2.0 feed. You can leave a response, or trackback from your own site.
4 Responses to "Upper Beginner #18 - Be Careful Which Train You Get On in Japan"