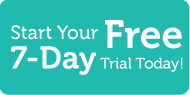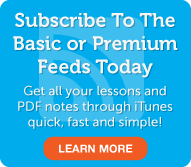 Japanese Word of the Day
5 Most Recent Forum Posts
Social Networking
Learn Japanese with JapanesePod101.com! You love to shop, and you have discovered many Japanese treasures in the stores you frequent in Japan. You shop nearly every day because you simply cannot get enough of the unique Japanese culture that you find everywhere you turn! One thing continues to puzzle you, though. Every evening when the shops close, you hear the tune that in the United States you associate with ringing in the new year on January first. What is the connection? In this lesson, you'll learn how to express gratitude in an extra-formal way using itadaku. Our Japanese conversation takes place in a shop and consists mostly of a shop announcement. Because our speaker is a shop assistant, the speaker will be using extra-formal Japanese. You'll also learn how to recognize when a shop in Japan is closing. Visit us at JapanesePod101.com, where you will find many more fantastic Japanese lessons and learning resources! Leave us a message while you are there!
Premium Members

Review
|
Play
|
Popup
Dialog
|
Play
|
Popup
Premium Learning Center
Premium Lesson Checklist
Basic Members

Audio
|
Play
|
Popup
Lesson Notes
Kanji Close-Up
Basic Lesson Checklist
This entry was posted on Monday, August 13th, 2012 at 6:30 pm and is filed under Upper Beginner Season 1 . You can follow any responses to this entry through the RSS 2.0 feed. You can leave a response, or trackback from your own site.
9 Responses to "Upper Beginner #16 - Getting Played Out of the Store in Japan"