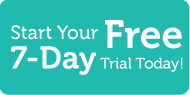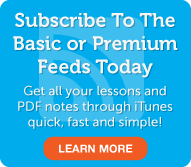 Japanese Word of the Day
5 Most Recent Forum Posts
Social Networking
Learn Japanese with JapanesePod101.com! When your friends tell you in Japanese that it's getting late, you check your watch. You had been having so much fun that you hadn't been paying attention to the time. It is late, and you don't want your Japanese host family to worry. They told you about a recent rash of Japanese pickpockets looking for unsuspecting tourists after dark. So that you don't have to walk home alone, you ask your friends to come with you in Japanese.
In this lesson, you will learn how to use the Japanese word yōni. Our Japanese conversation takes place in a park, mostly between a child and his friend's mother, who are speaking in informal Japanese. An announcement is also blaring in Japanese over the community's wireless system, and it uses extra-formal Japanese. Visit us at JapanesePod101.com where you will find many more fantastic Japanese lessons and learning resources! Leave us a message while you are there!
Premium Members

Review
|
Play
|
Popup
Dialog
|
Play
|
Popup
Premium Learning Center
Premium Lesson Checklist
Basic Members

Lesson Notes
Kanji Close-Up
Basic Lesson Checklist
This entry was posted on Monday, January 9th, 2012 at 6:30 pm and is filed under Upper Beginner Season 1 . You can follow any responses to this entry through the RSS 2.0 feed. You can leave a response, or trackback from your own site.
45 Responses to "Upper Beginner #1 - Good Japanese Kids Go Home at Five"