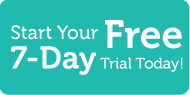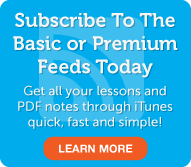 Japanese Word of the Day
5 Most Recent Forum Posts
Social Networking
Learn Japanese with JapanesePod101.com! When you get to the golf course at the Japanese country club, you're about to drive your ball off the first tee when you notice a few menacing clouds rolling in. It looks like it's going to start storming within the hour. Your golf partner mentions in Japanese that he thinks you have enough time to at least get a few holes in, so you better hurry up and swing!
In this lesson, you will learn how to say "looks like" in Japanese. Our Japanese conversation takes place at an office in Japan between two colleagues. One is speaking informal Japanese, and the other is speaking formal Japanese. We'll also fill you in on some social graces you'll need to know about in Japan. Visit us at JapanesePod101.com where you will find many more fantastic Japanese lessons and learning resources! Leave us a message while you are there!
Premium Members

Review
|
Play
|
Popup
Dialog
|
Play
|
Popup
Premium Learning Center
Premium Lesson Checklist
Basic Members

Audio
|
Play
|
Popup
Lesson Notes
Kanji Close-Up
Basic Lesson Checklist
This entry was posted on Monday, December 5th, 2011 at 6:30 pm and is filed under Beginner Season 6 . You can follow any responses to this entry through the RSS 2.0 feed. You can leave a response, or trackback from your own site.
23 Responses to "Beginner S6 #24 - Partying in a Japanese Haunted House"