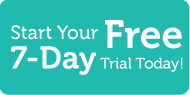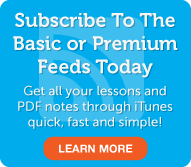 Japanese Word of the Day
5 Most Recent Forum Posts
Social Networking
Learn Japanese with JapanesePod101.com! Your Japanese host family's youngest child is about to experience Coming of Age Day, and the family is busy with preparations for visits from extended family in Japan and a host of celebrations. When the child asks you whether you have come of age yet, you explain in Japanese that no…you've decided to put off being an adult for as long as you can!
In this lesson, you will learn about the Japanese traditions associated with Seijin No Hi, which is "Coming of Age Day" in Japan. You'll find out about the roots of this ancient Japanese tradition and when people in Japan typically celebrate this day. Visit us at JapanesePod101.com, where you will find Japanese lesson notes (remember—this Advanced Audio Blog lesson is spoken entirely in Japanese!) and many more fantastic lessons and learning resources! Leave us a message while you are there!
Premium Members

Review
|
Play
|
Popup
Dialog
|
Play
|
Popup
Premium Learning Center
Premium Lesson Checklist
Basic Members

Audio
|
Play
|
Popup
Lesson Notes
Kanji Close-Up
Basic Lesson Checklist
This entry was posted on Sunday, November 27th, 2011 at 6:30 pm and is filed under Advanced Audio Blog 4 . You can follow any responses to this entry through the RSS 2.0 feed. You can leave a response, or trackback from your own site.
2 Responses to "Advanced Audio Blog S4 #22 - Top 10 Japanese Holidays: Seijin No Hi/Coming Of Age Day"