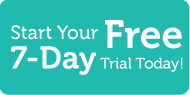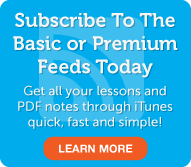 Japanese Word of the Day
5 Most Recent Forum Posts
Social Networking
Learn Japanese with JapanesePod101.com! Welcome to JapanesePod101.com's Kantan Kana. Japanese has three writing systems: Hiragana, Katakana, and Kanji. In this series of twenty-five lessons, you will learn both Hiragana and Katakana, collectively known as Kana. Over twenty-five lessons, we will teach you Japanese Kana using simple steps, showing you the correct stroke order, helpful tricks for memorization, and proper usage in common Japanese words. If you want to get started reading and writing Japanese, this is THE place to start. You'll learn Japanese mere minutes with these audio and video lessons, so join us for Kantan Kana from JapanesePod101.com!
Learning Japanese with JapanesePod101.com is the most fun and effective way to learn Japanese. In this lesson, we move on to the second set of katakana - カ、キ、ク、ケ、and コ, and we'll teach you a few words you can write with these characters. Are you ready to learn more Japanese characters and words? Visit us at JapanesePod101.com where you will find other language-learning content, including other great Japanese videos like this one, audio podcasts, review materials, blogs, iPhone applications, and more Japanese learning resources. Leave us a message while you are there!
Premium Members

Premium Learning Center
Premium Lesson Checklist
Basic Members

Lesson Notes
Video
|
Watch
Basic Lesson Checklist
This entry was posted on Friday, October 15th, 2010 at 6:30 pm and is filed under Kantan Kana . You can follow any responses to this entry through the RSS 2.0 feed. You can leave a response, or trackback from your own site.
14 Responses to "Kantan Kana #15: Katakana カ, キ, ク, ケ, コ"