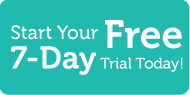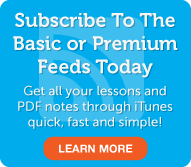 Japanese Word of the Day
5 Most Recent Forum Posts
Social Networking
Learn Japanese with JapanesePod101.com! To come across the right way, you need to know when and how to use formal and informal Japanese. Whether you're talking to a new acquaintance, a friend, an elder, etc., the person you're talking to in Japanese makes all the difference, and simple phrases can sound very different.
In this beginner Japanese lesson, you'll find a comprehensive review of formal and informal adjective conjugations. See firsthand just how different a sentence as simple as, "It's not expensive" is based on whether you're using formal or informal Japanese. The easy charts and plentiful example sentences ensure that you'll be completely comfortable with the nuances of both formal and informal Japanese.
・
Premium Members

Review
|
Play
|
Popup
Dialog
|
Play
|
Popup
Grammar
|
Play
|
Popup
Video Vocab
|
Watch
Premium Learning Center
Premium Lesson Checklist
Basic Members

Audio
|
Play
|
Popup
Lesson Notes
Kanji Close-Up
Basic Lesson Checklist
This entry was posted on Tuesday, January 27th, 2009 at 6:30 pm and is filed under Beginner Season 4 . You can follow any responses to this entry through the RSS 2.0 feed. You can leave a response, or trackback from your own site.
30 Responses to "Beginner Lesson S4 #29 - Formal and Informal Japanese: Do you Know the Difference?"