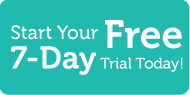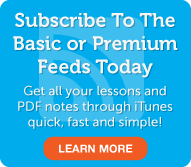 Japanese Word of the Day
5 Most Recent Forum Posts
Social Networking
Learn Japanese with JapanesePod101.com! You're almost ready to go sightseeing in Japan! There are just a few more important concepts for you to master, and then you'll be ready to go! You may need to ask questions like, "Can I get there on foot?" and "When will the bus come?" Because it's so important, you'll also want to review the ways to talk about time and formal and informal Japanese verbs.
That's exactly what you'll find in this amazing beginner Japanese lesson. Begin by learning some useful vocabulary words, including takusan ("a lot") and aruku ("to walk"). Next, you'll find a review of indispensible Japanese concepts including time periods and negative forms of verbs, both formal and informal. This Japanese lesson contains some of the most important information yet. Don't miss it!
・
Premium Members

Review
|
Play
|
Popup
Dialog
|
Play
|
Popup
Grammar
|
Play
|
Popup
Video Vocab
|
Watch
Premium Learning Center
Premium Lesson Checklist
Basic Members

Audio
|
Play
|
Popup
Lesson Notes
Kanji Close-Up
Basic Lesson Checklist
This entry was posted on Tuesday, January 13th, 2009 at 6:30 pm and is filed under Beginner Season 4 . You can follow any responses to this entry through the RSS 2.0 feed. You can leave a response, or trackback from your own site.
43 Responses to "Beginner Lesson S4 #27 - Nihongo Dōjo: Are You Ready for a Visit to Japan?"