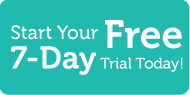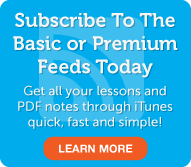 Japanese Word of the Day
5 Most Recent Forum Posts
Social Networking
Learn Japanese with JapanesePod101.com. So, you've learned to make simple introductions in Japanese. What happens next? You're ready to learn to use polite Japanese to tell people about yourself. You'll also need to know polite Japanese to get to know others. Case in point, what if someone asks about your job, or where you go to school? Would you know how to answer? You get only one chance to make a first impression. Make an impression that lasts by using polite Japanese.
In this beginner Japanese lesson, you will learn to use Japanese verbs like iku, kuru, and kaeru. These important Japanese words allow you to talk about a state or condition you are in, such as being married and describing people you know. This JapanesePod101.com lesson also teaches you to talk about habitual actions, like where you work and live.
・
Premium Members

Review
|
Play
|
Popup
Dialog
|
Play
|
Popup
Grammar
|
Play
|
Popup
Video Vocab
|
Watch
Premium Learning Center
Premium Lesson Checklist
Basic Members

Audio
|
Play
|
Popup
Lesson Notes
Kanji Close-Up
Basic Lesson Checklist
This entry was posted on Tuesday, October 7th, 2008 at 6:30 pm and is filed under Beginner Season 4 . You can follow any responses to this entry through the RSS 2.0 feed. You can leave a response, or trackback from your own site.
31 Responses to "Beginner Lesson S4 #14 - Using Polite Japanese: Your Key to Forming Relationships"