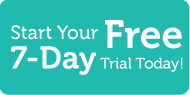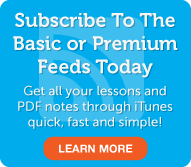 Japanese Word of the Day
5 Most Recent Forum Posts
Social Networking
Learn Japanese with JapanesePod101.com! Happy Valentine's Day to all! As many of you already know, Valentine's Day here in Japan is a bit different than in western countries. Today's conversation takes place between a buchou, or manager, and a shain, or employee. The manager, who happens to be a man, has hit the jackpot - tune in to find out why, as well as more info about different kind of chocolate given on this day, and more! Today's grammar point is morau, to receive - one we hope you can all use today!
Premium Members

Dialog
|
Play
|
Popup
Premium Learning Center
Premium Lesson Checklist
Basic Members

Audio
|
Play
|
Popup
Lesson Notes
Kanji Close-Up
Basic Lesson Checklist
This entry was posted on Wednesday, February 14th, 2007 at 6:30 pm and is filed under Beginner Season 2 . You can follow any responses to this entry through the RSS 2.0 feed. You can leave a response, or trackback from your own site.
34 Responses to "Beginner Lesson S2 #13 - It's Good to be the King"