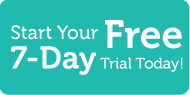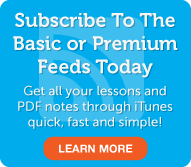 Japanese Word of the Day
5 Most Recent Forum Posts
Social Networking
Learn Japanese with JapanesePod101.com! You're about to attend your first Japanese birthday party, and it's for a new friend you've met in Japan. You know you'll need to be on your best behavior so you can make as many new acquaintances as possible, so you bring a souvenir with you to give the birthday girl as a gift, and you begin preparing to pepper your Japanese conversations with all kinds of polite phrases.
In this lesson, you will learn how to say "thank you" and "you're welcome" in Japanese from a conversation between two people who are acquaintances. Therefore, they will be speaking formal Japanese. Armed with these Japanese phrases, you'll be ready to give and receive gifts politely with any new friends you meet in Japan! Visit us at JapanesePod101.com where you will find many more fantastic Japanese lessons and learning resources! Leave us a message while you are there!
Premium Members

Review
|
Play
|
Popup
Dialog
|
Play
|
Popup
Premium Learning Center
Premium Lesson Checklist
Basic Members

Lesson Notes
Basic Lesson Checklist
With taxis dispatched to every station in the country, chances are good you'll take one while you're here. Today we introduce key phrases and some useful tips to make this a piece of cake.
Premium Members

Premium Learning Center
Premium Lesson Checklist
Basic Members

Audio
|
Play
|
Popup
Lesson Notes
Kanji Close-Up
Basic Lesson Checklist
In today's lesson we cover basic survival phrases! This lesson is aimed at people that have had limited contact with this fascinating language, and is ideal for travelers who are headed to the land of the rising sun. In this segment we provide you will several phrases that can be used in almost any situation. Furthermore, we cover the virtual "swiss army knife" of Japanese words! If you know just one word, this is the one, so itune in to find out.
Premium Members

Premium Learning Center
Premium Lesson Checklist
Basic Members

Lesson Notes
Kanji Close-Up
Basic Lesson Checklist