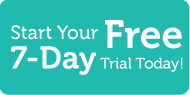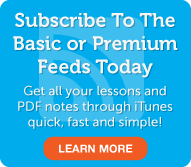 Japanese Word of the Day
5 Most Recent Forum Posts
Social Networking
Going to a hot spring or public bath? You'll need to know the proper etiquette if you want to be comfortable and get the most of your time there. In this series we'll walk you through step by step, so you can bathe like a pro and impress everyone with your knowledge of Japanese culture! Today we'll learn how to make commands and negative commands in Japanese. This is done with imperatives in Japanese. We'll also learn the Japanese phrase -te wa ikenai to make prohibitions.
。
Premium Members

Review
|
Play
|
Popup
Dialog
|
Play
|
Popup
Combo
|
Play
|
Popup
Grammar
|
Play
|
Popup
Video Vocab
|
Watch
Premium Learning Center
Premium Lesson Checklist
Basic Members

Audio
|
Play
|
Popup
Lesson Notes
Kanji Close-Up
Basic Lesson Checklist
Learn Japanese at JapanesePod101.com! Today a kid is playing video games before he finished (gasp!) his homework. His mother is non-too thrilled about the situation and willing to go to extreme measures to get the kid off the couch. Our grammar point is nai uchi wa, used to similar to English phrases using "until." We'll also look at the colloquial contraction of shite wa into shicha. After listening, stop by JapanesePod101.com and be sure to leave us a post!
Premium Members

Review
|
Play
|
Popup
Dialog
|
Play
|
Popup
Premium Learning Center
Premium Lesson Checklist
Basic Members

Audio
|
Play
|
Popup
Lesson Notes
Kanji Close-Up
Fabrizio
|
Play
|
Popup
Basic Lesson Checklist