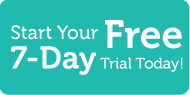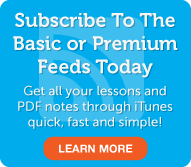 Japanese Word of the Day
5 Most Recent Forum Posts
Social Networking
Learn Japanese with Japanese101.com! Do you like takenoko? Miki loves Japanese food with bamboo shoots and this Golden Week she had a chance to go to the mountains to find the freshest ones around! Even more interesting are the people she went on her takenoko-hori excursion with! After listening, be sure to leave Miki a post!
Kid doctors, kid lawyers, kid chefs and kid bankers! There's a place in Japan where kids can get jobs like grown ups and even earn money and open bank accounts. Where is this magical and mysterious place? Well, you'll just have to ask Miki!
・
Learn Japanese with JapanesePod101.com! Agnes was called back for a second mensetsu (interview). This time she has a meeting with the design firm's shachō (company president). Today she finds out why the human resources director called him koseiteki (unique). Things are moving quickly for Agnes, so stay tuned! After listening, stop by JapanesePod101.com and be sure to leave us a post!
Learn Japanese with JapanesePod101.com! Ethel the Intrepid Gaijin is asking her Japanese friend, Suzuki-san, about the prices of food in Japan. We'll take a look at using the combined particles de and wa to ask about the location where actions take place.
In this newbie Japanese lesson, we'll also take a look at numbers above 10. Lots of critical information in this lesson today, so after listening, stop by JapanesePod101.com and be sure to leave us a post!
Premium Members

Dialog
|
Play
|
Popup
Premium Learning Center
Premium Lesson Checklist
Learn Japanese with JapanesePod101.com! If you will ever visit Japan, this is one episode of Miki's blog you must hear! Did you know that Japan's toilets are very different from those in the U.S.? In fact, some have lids that open and close automatically. As Miki explains, some of these toilets and the walls around them are covered with buttons. The instructions on the buttons are in Japanese; there is no English to be found. So, you might get stuck with no clue how to get the toilet seat up or how to flush the toilet!
That's why this episode of Miki's blog is so important. It's full of funny facts about Japanese bathrooms. But, it also contains information you will need just to use the restroom in Japan! For example, you might not be able to operate the toilet if you don't recognize the Otohime button! Everyone appreciates a little toilet humor, but this blog might save you some serious embarrassment!
・