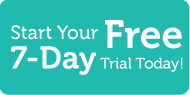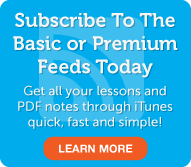 Japanese Word of the Day
5 Most Recent Forum Posts
Social Networking
Learn Japanese with JapanesePod101.com! You can't stand it when there's an awkward silence in a conversation. You always feel the need to fill the air with some Japanese chit-chat. Back home, you always talked with strangers about how time seemed to be flying or about the changing of the seasons. Fortunately, the weather seems to be a popular topic for Japanese speakers to discuss too! At least, when you meet someone for the first time, inevitably you find yourselves talking in Japanese about how warm or cold it is! In this lesson, you will learn how to talk about the weather and the air temperature in Japanese. Our Japanese conversation takes place on an elevator between a student and a teacher; therefore, the speakers will be speaking formal Japanese. Visit us at JapanesePod101.com where you will find many more fantastic Japanese lessons and learning resources! Leave us a message while you are there!
Premium Members

Review
|
Play
|
Popup
Dialog
|
Play
|
Popup
Premium Learning Center
Premium Lesson Checklist
Basic Members

Audio
|
Play
|
Popup
Lesson Notes
Basic Lesson Checklist
Alright, this is the lesson you've all been waiting for! Today we introduce you to some pickup lines, albeit very poor ones, if you can even call them that. You don't want to miss this one, as we show you how to shower compliments on members of the opposite sex. Not only do we teach you the phrases, Kazunori and I test them out on Natsuko…..tune in to see what happens! Disclaimer: Japanesepod101.com is not responsible or liable for consequences resulting from repeating these phrases in public! Enjoy!
Premium Members

Review
|
Play
|
Popup
Dialog
|
Play
|
Popup
Premium Learning Center
Premium Lesson Checklist
Basic Members

Audio
|
Play
|
Popup
Lesson Notes
Kanji Close-Up
Basic Lesson Checklist