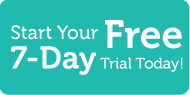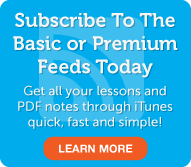 Japanese Word of the Day
5 Most Recent Forum Posts
Social Networking
Search Results
Learn Japanese with JapanesePod101.com! I often wonder whether great tragedy begets great art. It seems that so many Japanese authors and other artists were plagued by tragic events during their childhood that shaped them and that echo throughout their works. The Japanese author we profile today is no exception: his is a tragic story from beginning to end. In this lesson, you will learn about Japanese author Yasunari Kawabata. First, we'll give you some background on the childhood that informed his Japanese stories. Next, we'll share the plot behind his best-known work in Japanese, and finally, we'll tell you about his accomplishments and explain why his writing is so popular in Japan. Visit us at JapanesePod101.com, where you will find Japanese lesson notes (remember—this Advanced Audio Blog lesson is spoken entirely in Japanese!) and many more fantastic lessons and learning resources! Leave us a message while you are there!
Premium Members

Review
|
Play
|
Popup
Dialog
|
Play
|
Popup
Premium Learning Center
Premium Lesson Checklist
Basic Members

Audio
|
Play
|
Popup
Lesson Notes
Kanji Close-Up
Basic Lesson Checklist
Between all the social networking websites and online memberships, you're up to your ears in profiles. You probably can't even keep them all straight but did you know there's really only 1 profile you need to know? Ok, well that's a bit of an exaggeration, but when it comes to learning Japanese, knowing your learning profile will help you save time and even a little bit of money too!
In today's Cheat Sheet lesson, we'll tell you about 6 of the most common learning profiles. Which one are you? Click play to find out.
Premium Members

Premium Lesson Checklist
Basic Members

Audio
|
Play
|
Popup
Video Vocab
|
Watch
Basic Lesson Checklist