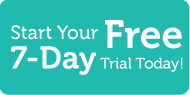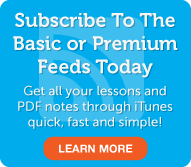 Japanese Word of the Day
5 Most Recent Forum Posts
Social Networking
Search Results
When it comes to the waiting game, we have to admit: we're not very good players. Waiting in line for a cup of coffee is like daily torture. Sit through 3 minutes of TV commercials? Nope, we'll go ahead and fast forward through those. And don't even get us started on the 3-5 days of shipping time for online shopping. If only you could shop online and receive your purchases instantaneously…oh wait - now you can!
Introducing the Innovative Language Learning Store. We're stocking our brand new store with our great language e-products. That means that you can browse, buy and receive any of our products immediately. Forget about waiting for the delivery man to ring your bell. These products are delivered right to your inbox the same day - no, the same HOUR - you order them. Keep listening to find out what we've packed our store with. A special offer awaits you…
You've got your JapanesePod101.com routine down pat. You get the lesson alert in your inbox, you log into JapanesePod.com, download the latest lesson and listen to it while reviewing the PDF lesson notes. It's an easy routine and your Japanese has been improving steadily. But what if we told you that there was a HUGE piece of learning missing from your routine? That you could be expanding your vocabulary and testing your composition skills even faster than now!?
Well, that's exactly what we're going to tell you today. Coming soon - a BRAND NEW way to learn Japanese brought to you by the JapanesePod101.com video team. Our video lessons help you learn and retain vocabulary by creating visual links between vocabulary words and images. If you haven't watched our video lessons yet, go to the VideoLessons page to watch them now. They are a must have-tool to learning the Japanese language and they're fun to watch! The current Video Vocab series teaches you 250 vocabulary words in each season. But in true JapanesePod101.com fashion, we wanted to make it even better and even easier for you to reach your fluency goals. So we went back to the drawing board and came up with a new series that is going to drastically improve your knowledge of not only Japanese vocabulary but grammar too! So, what exactly is this new series all about and when can you add this series to your routine? You'll have to keep listening to find out.
Learn Japanese with JapanesePod101.com! After you think about it for a while, you finally decide to take your roommate's advice about your Japanese boss. So for the rest of the week, you throw yourself into your Japanese job with gusto. You eat, sleep, and breathe your projects, and you find yourself even enjoying certain aspects of your Japanese job. You're trying to be especially diligent about communicating with your boss in Japanese-so much so that you've sent her five e-mails today alone. Suddenly, she drops by your office and says in Japanese, "I noticed that you've been doing a better job of keeping me in the loop…and I appreciate that." You respond in Japanese, "I'm glad to hear it." She continues in Japanese, "Yes, you've flooded my inbox with updates. I think a couple of e-mails a day will suffice, unless we have an emergency going on. I can barely get any work done because I'm spending my day on updates from you!"
Learning Japanese with JapanesePod101.com is the most fun and effective way to learn Japanese! This Japanese Upper Intermediate lesson describes some of the most popular Japanese business expressions. You'll find that by using these Japanese phrases regularly, you'll easily blend in with your Japanese colleagues! (Just spend less time on e-mail, and you'll be all set at your job in Japan!) Visit us at JapanesePod101.com where you will find many more fantastic Japanese lessons and learning resources! Leave us a message while you are there!
Premium Members

Review
|
Play
|
Popup
Dialog
|
Play
|
Popup
Premium Learning Center
Premium Lesson Checklist
Basic Members

Audio
|
Play
|
Popup
Lesson Notes
Kanji Close-Up
Basic Lesson Checklist
We are getting closer every MINUTE! This is such a huge milestone for Innovative Language Learning and we want to make sure you get a part of what you helped make happen!! But you have to hurry! Time is running out - even as we speak, people are downloading their favorite Japanese videos, podcasts, and lessons, and getting us closer and closer to 101 MILLION downloads! When we reach 101 million downloads across all of our fantastic language-learning sites, we choose 101 winners for our Premium Lifetime Accounts Giveaway! We are giving away 101 Premium Lifetime Accounts - that means premium access to Japanese101.com for LIFE! How do you enter?
Signing up is simple! In fact, you may already be entered to win without even knowing it! If you already have free lifetime access with Japanese101.com, then you're automatically entered to win. If you don't already have free lifetime access, sign up NOW to be eligible to win a PREMIUM Lifetime Subscription. You can also subscribe to Japanese101.com on YouTube, Facebook, and Twitter to triple your chances of winning! Even if you're not interested in winning a lifetime account, you will find awesome Japanese language-learning tips through these sites.
And in case you aren't one of the lucky 101 winners of our Premium Lifetime Accounts Giveaway, we have a special offer once we reach 101 million downloads. You can still cash in by doubling any Premium Subscription order for only $1.01!! But this amazing offer is only open to the first 101 subscribers, so you have to act fast. Once we hit 101 million downloads, we'll e-mail the coupon code - so keep an eye on your inbox! Remember, this contest ends when we hit 101 million downloads, which is very soon! So enter our Premium Lifetime Accounts Giveaway today! Go to Japanese101.com/101million right now to enter.
Wouldn't it be great if you could find the most popular JapanesePod101.com audio lessons, blog posts, and promotions, along with all the latest JapanesePod101.com news all in one place? Oh wait, you can!! Yes, as we are sure you aware, we send out a monthly JapanesePod101.com Newsletter recapping everything you might have missed over the course of the month at JapanesePod101.com! And for those of you that are busy (and who isn't these days), it's an incredibly convenient way to digest all the monthly Japanese content as well as stay up to date on what is happening with your favorite language-learning site! And February's JapanesePod101.com Newsletter comes with a little something extra…
JapanesePod101.com's February Newsletter will include all the normal Japanese content, PLUS a Bonus Japanese Audio Lesson that you can only download through a special link you will find in the monthly newsletter. What's the Bonus Audio Lesson about? It's a surprise from us here at JapanesePod101.com! So if you want your Bonus Japanese Audio Lesson, you had better keep an eye on your inbox for February's Monthly JapanesePod101.com e-Newsletter…it goes out the last week of every month! You will only find your special link for the Bonus lesson in the Newsletter along with JapanesePod101.com's top audio lessons, blog posts, and special news for the month!