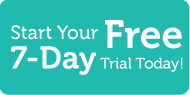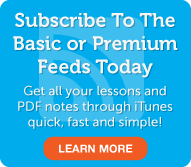 Japanese Word of the Day
5 Most Recent Forum Posts
Social Networking
Search Results
The holiday season is upon us already! Shops bustle with holiday cheer. People everywhere burst with a renewed sense of energy and spirit. People the world over search for PERFECT gifts for everyone on their lists! After all, everyone has heard the phrase, "It is better to give than to receive." But what if you could do both…
With JapanesePod101.com, you CAN give AND receive all at the same time this holiday season! How? With our Give a Gift, Get a Gift promotion. Beginning now through December 13th, when you purchase a one-year Premium subscription, you get a second one for FREE (a $180 value!)! This second Premium Subscription will make an incredible gift for a friend, loved one, or even for you to keep for yourself as a second free year. And the offer is good for any of our Pod101 sites! So if you are learning Japanese, you could give your friend a Premium Subscription to KoreanClass101.com for FREE! That's two sites for the price of ONE! And we have many languages to choose from - Japanese, Korean, Spanish, French, Italian, German, Arabic, Russian, Chinese, and English - so there is something for every language lover! And for an additional $19.99 (a $60 value), we will throw in our Ultimate Getting Started DVD to the gift recipient! Never sold in stores, this great DVD has Audio Lessons, Lesson Notes, and tons of bonus material for you to study offline. It's the easiest and most effective way to begin your Japanese language studies!
So this holiday season, give a gift that continues to give throughout the ENTIRE year! Give the gift of JapanesePod101.com101.com. For your friends, your family…or for you. To check out all the details, visit www.japanesepod101.com/bogo2009. As with all good things, this promotion must come to an end, and this one ends December 13th. So Give a Gift AND Get a Gift this year with JapanesePod101.com!
Learn Japanese with JapanesePod101.com! Talk about confusion. It's your first time in a Japanese grocery, and you are whelmed by the situation. So many choices, and, of course, all the labels on all the packages and all the signs are in Japanese. You have a list of items to buy, but you didn't write your list in Japanese. You have to figure out how to recognize the Japanese signs and labels for the things on your list. You decide on a systematic approach. You'll walk down each aisle looking at the packages checking against your list. If you can only remember the Kanji for the groceries you need. You remember eating some really good fruit and nut bars at your Japanese friend's house. Maybe you can remember the Kanji for that. There it is! That wasn't so bad. One item in the cart. Well, the next one shouldn't be too difficult; you need milk. That can't just sit out on a counter or shelf; it must be refrigerated. You find the refrigerated foods section, and you have a second success in Japanese Kanji reading. "You've got milk," just took on a whole new meaning in Japanese. Next, you're looking for the Chinese noodles you remember eating the other night. Those might be a bit more difficult. However, you remember that simple Kanji for "Chinese," so maybe that will lead you to the right package. And there it is. You're glad you spent time playing those Everyday Kanji videos.
Learning Japanese with JapanesePod101.com is the most fun and effective way to learn Japanese! This Japanese Everyday Kanji Video shows you how to recognize some of the Japanese Kanji you'll find in grocery stores and food shops. The Kanji for natto, miso, Chinese noodles, and more will be familiar to you. No matter what happens in Japan, you won't go hungry. Visit us at JapanesePod101.com where you will find many more great Japanese lessons and learning materials. Leave us a message while you are there!
Premium Members

Premium Learning Center
Premium Lesson Checklist
Basic Members

Lesson Notes
Kanji Close-Up
Video
|
Watch
Basic Lesson Checklist
Newest sister site, ChineseClass101.com, is here, and we're celebrating with the most unbelievable offer EVER! How good? Premium Access for $5 per month for LIFE! The catch: just 101 83 will get this deal. If you or someone you know has ever been interested in learning Chinese, this is the opportunity of a lifetime! Listen in to find out more!
Not interested in Chinese? You deserve something special for helping Innovative Language grow from 1 person to 12 sites, with content in over 36 languages. For the next 48 hours, get an INSTANT 15% OFF (15%オフ) with the coupon code: SAVE15. Celebrate anyway with 15% OFF (15%オフ)!
With JapanesePod101.com, you can enjoy detailed lesson notes, Japanese lessons in 100% Japanese, recording your voice and comparing it to the native-Japanese speakers, and so many more great tools to improve your Japanese rapidly.
Well, we've taken the same successful formula that has allowed you to learn Japanese, and now we're creating a new site! You can now learn Chinese using the same effective methods you've used to learn Japanese fast!
If you're interested in Chinese, or maybe you have a friend who wants to learn Chinese, be sure to listen in to this news update! We have great news about our newest site!
Learn Japanese with JapanesePod101.com! One of the most important celebrations in many cultures happens on New Year's. Just think about all the fun things we do in America, from the countdown to the New Year's kiss. Japan has all sorts of fun and interesting traditions that make celebrating the new year a blast.
This exciting Japanese Culture Class gets you familiar with Japan's New Year's traditions. You'll learn about the foods they eat and the special meanings associated with them. You'll discover the Chinese zodiac and what animal represents each year. Also, find out how and when to send Japanese New Year's cards, and an important reason why you shouldn't. This Japanese Culture Class will get you ready to celebrate the new year in Japan in a flash!
・
Premium Members

Premium Learning Center
Premium Lesson Checklist
Basic Members

Audio
|
Play
|
Popup
Lesson Notes
Basic Lesson Checklist