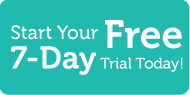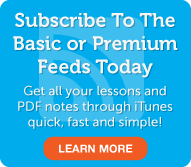 Japanese Word of the Day
5 Most Recent Forum Posts
Social Networking
In today's lesson we cover basic survival phrases! This lesson is aimed at people that have had limited contact with this fascinating language, and is ideal for travelers who are headed to the land of the rising sun. In this segment we provide you will several phrases that can be used in almost any situation. Furthermore, we cover the virtual "swiss army knife" of Japanese words! If you know just one word, this is the one, so itune in to find out.
Welcome back everyone! We realize that most of you had 2 days of relaxing, feasting and good times! That is why, we're starting the week of nice and slow. We're back with the second edition of Survival Phrases. We have a whole new set of indispensable phrases that you don't want to miss!
Due to the positive response and the number of people heading to Japan, we decided to give you this year's last installment of survival phrases a little early! In this edition, we get another dose of essential phrases; plus some tips on dining at someone's house. This episode is another must for all you Japan-bound travellers out there. Don't miss this one.
We're back with our latest installment of key phrases to enhance your trip to the land of the rising sun. Today just might be the most important, as we introduce the magical wa. With just this one syllable, you'll be asking a million questions! Don't miss today's episode as it just might change your trip in a way you never thought possible!
Basic Members

Audio
|
Play
|
Popup
Lesson Notes
Kanji Close-Up
Basic Lesson Checklist
With taxis dispatched to every station in the country, chances are good you'll take one while you're here. Today we introduce key phrases and some useful tips to make this a piece of cake.
Basic Members

Audio
|
Play
|
Popup
Lesson Notes
Kanji Close-Up
Basic Lesson Checklist