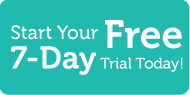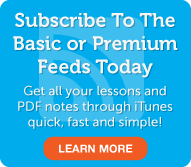 Japanese Word of the Day
5 Most Recent Forum Posts
Social Networking
Happy New Year! Akeome Kotoyoro! Sakura and I make it to the studio today to wish everyone a Happy New Year and review the past two weeks as so much has happened! We have been blown away by the response to our show, so we trek into Tokyo to thank those who made it possible and to say Happy New Year to all our listeners.
Today we shower our listeners with praise, as we owe you everything! For those of you out there wondering who else is ituning in, today we give you an idea of who else is listening. In addition, we talk about what's going on at Japanesepod101.com. From everyone here to all our listeners, Arigatou Gozaimasu! (Thank you!)
In addition, to learning new Japanese vocab, in today's edition of Japanesepod101.com news, we talk about our new and improved website, thank our listeners again, and read from the email box and itunes reviews. Itune in and see what's new at Japanesepod101.com.
Thank you everyone for your posts, emails, itunes reviews, and podcast alley votes! They really, really, really mean a lot to us. We do in fact read them before our lessons, and they are a major reason why we always seem so energetic! So if you have some time, please help us out with an itunes review or an email and a vote on podcast alley. Thank you again, as it is you guys that make Japanesepod101.com what it is! Doumo arigatou gozaimasu!・どうもありがとうございます・どうも有り難うございます!
What happened, what's new, and what's in store? Today we cover it all! Plus we have more praise for our listeners. Itune in as we have some great news waiting for our intermediate listeners!