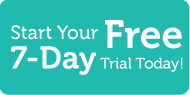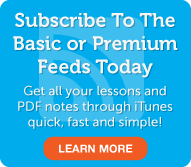 Japanese Word of the Day
5 Most Recent Forum Posts
Social Networking
Learn Japanese with JapanesePod101.com! You had just walked into your Japanese roommate's bedroom to drop off his mail when you notice something odd. Your favorite Japanese video game—one you thought was missing—is sitting on his television stand. When he gets home from his Japanese class, you ask whether he's seen your video game recently. When he shakes his head no, you point to the game. To your surprise, he says in Japanese that the game was his!
In this lesson, you will learn how to use the Japanese particle no. Our Japanese conversation takes place at a party between three people. Because a couple and another person are meeting for the first time, they're speaking formal Japanese. You will also learn how to refer to family members in Japanese. Visit us at JapanesePod101.com, where you will find many more fantastic Japanese lessons and learning resources! Leave us a message while you are there!
Premium Members

Review
|
Play
|
Popup
Dialog
|
Play
|
Popup
Premium Learning Center
Premium Lesson Checklist
Basic Members

Audio
|
Play
|
Popup
Lesson Notes
Kanji Close-Up
Basic Lesson Checklist
This entry was posted on Monday, February 18th, 2013 at 6:30 pm and is filed under Lower Beginner . You can follow any responses to this entry through the RSS 2.0 feed. You can leave a response, or trackback from your own site.
4 Responses to "Lower Beginner #4 - Talking about Possession in Japanese"