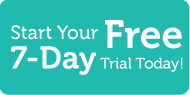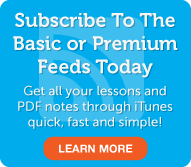 Japanese Word of the Day
5 Most Recent Forum Posts
Social Networking
Learning 100 new Japanese words. Getting to 5 minutes of natural, fumble-free Japanese conversation. This could all be done in a month or less. So why do most Japanese learners float around without making any measurable progress? And the top learners that are already speaking near-native level Japanese… What are they doing differently? Welcome to the JapanesePod101.com Inner Circle: that's February through December of exclusive tips, tools and strategies. Tune in to this Sunday News to learn more about the Inner Circle.
Click here To Get 20% OFF 1-Year Premium and get BONUS Inner Circle Membership.
Premium Members

Premium Lesson Checklist
Basic Members

Basic Lesson Checklist
This entry was posted on Sunday, February 10th, 2013 at 6:30 pm and is filed under News . You can follow any responses to this entry through the RSS 2.0 feed. You can leave a response, or trackback from your own site.
3 Responses to "News #176 - The Exclusive JapanesePod101.com Inner Circle Kicks Off!"