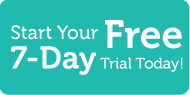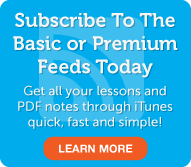 Japanese Word of the Day
5 Most Recent Forum Posts
Social Networking
Learn Japanese with JapanesePod101.com! After a long day at work in Japan, you look forward to heading home and watching some Japanese television shows. You usually cook a traditional Japanese dish for dinner and eat in front of the television. Then your favorite Japanese TV characters lull you into a relaxed state. Many nights you wake up at midnight, having fallen asleep with the television on. Life in Japan wears you out! In this lesson, you'll learn how to make a suggestion in Japanese. Our Japanese conversation takes place at home in Japan. The speakers are relatives, and therefore they will be speaking formal Japanese. You'll also learn a Japanese expression that you might find useful if your day has left you exhausted. Visit us at JapanesePod101.com, where you will find many more fantastic Japanese lessons and learning resources! Leave us a message while you are there!
Premium Members

Review
|
Play
|
Popup
Dialog
|
Play
|
Popup
Premium Learning Center
Premium Lesson Checklist
Basic Members

Audio
|
Play
|
Popup
Lesson Notes
Basic Lesson Checklist
This entry was posted on Monday, October 29th, 2012 at 6:30 pm and is filed under Absolute Beginner Season 2 . You can follow any responses to this entry through the RSS 2.0 feed. You can leave a response, or trackback from your own site.
28 Responses to "Absolute Beginner S2 #22 - Let's Drink to Learning Japanese!"