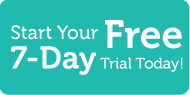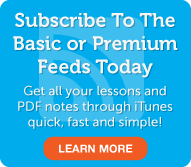 Japanese Word of the Day
5 Most Recent Forum Posts
Social Networking
Learn Japanese with JapanesePod101.com! You have studied various leadership styles of Japanese rulers, but you are having trouble determining which personality characteristics are best for leading the Japanese people. Is a patient and hard-working Japanese man a better leader, or is an aggressive style more effective in Japan? You aren't sure you can decide, but regardless, you find that learning about the Japanese rulers of long ago is fascinating!
In this lesson, you will learn about Ieyasu Tokugawa, one of the great Japanese leaders of the Warring States period in Japan. We'll tell you about the kind of person Ieyasu  was too. In addition, you'll learn about how Edo became a landmark in Japan during this period. Visit us at JapanesePod101.com, where you will find Japanese lesson notes (remember—this Advanced Audio Blog lesson is spoken entirely in Japanese!) and many more fantastic lessons and learning resources! Leave us a message while you are there!
Premium Members

Review
|
Play
|
Popup
Dialog
|
Play
|
Popup
Premium Learning Center
Premium Lesson Checklist
Basic Members

Audio
|
Play
|
Popup
Lesson Notes
Kanji Close-Up
Basic Lesson Checklist
This entry was posted on Tuesday, October 23rd, 2012 at 6:30 pm and is filed under Advanced Audio Blog 5 . You can follow any responses to this entry through the RSS 2.0 feed. You can leave a response, or trackback from your own site.
One Response to "Advanced Audio Blog S5 #21 - Top 10 Japanese Historical Figures: Ieyasu Tokugawa"