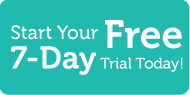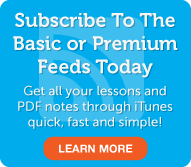 Japanese Word of the Day
5 Most Recent Forum Posts
Social Networking
Over 300 apps in the App Store. That's true. We do have that many. And even though every mother will tell you she doesn't choose favorites…there's always one that you hold near and dear to your heart. And for us, it's WordPower! Now, don't go telling all our other apps that, but it's true. WordPower has been our most popular app among users across the iPhone and Android marketplace. That's why we're so excited to announce a long overdue update to WordPower Lite and Full! If you think it's just a cosmetic update, you're dead wrong. Version 4.0 is jam-packed with goodies, but to learn more, you'll have to tune in to today's lesson.
Click here to get a sneak peek at Word Power German Lite!
Premium Members

Premium Lesson Checklist
Basic Members

Basic Lesson Checklist
This entry was posted on Sunday, October 21st, 2012 at 6:30 pm and is filed under News . You can follow any responses to this entry through the RSS 2.0 feed. You can leave a response, or trackback from your own site.
One Response to "News #166 - Coming Soon! No One App Should Have All This Word Power!"