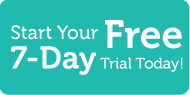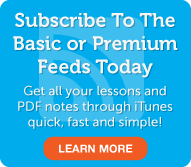 Japanese Word of the Day
5 Most Recent Forum Posts
Social Networking
Learn Japanese with JapanesePod101.com! You have always dreamed of owning your own home in Japan, but you aren't sure you'll ever be able to afford it. Your job in Japan does not pay a large salary. But many nights you sit on the porch of the place you rent, staring up at the stars over Japan and hoping there is property nearby in your Japanese city, or even a great distance from the city, that someday you will own. In this lesson, you'll learn the usage of ni shitagatte, ni tsurete, and -ba -hodo in Japanese. Our Japanese conversation takes place at a home between husband and wife. Because the speakers are spouses, they will be speaking informal Japanese. You'll also learn a playful Japanese term for a man who lives with his wife's parents. Visit us at JapanesePod101.com, where you will find many more fantastic Japanese lessons and learning resources! Leave us a message while you are there!
Premium Members

Review
|
Play
|
Popup
Dialog
|
Play
|
Popup
Premium Learning Center
Premium Lesson Checklist
Basic Members

Audio
|
Play
|
Popup
Lesson Notes
Kanji Close-Up
Basic Lesson Checklist
This entry was posted on Tuesday, October 16th, 2012 at 6:30 pm and is filed under Upper Intermediate Season 5 . You can follow any responses to this entry through the RSS 2.0 feed. You can leave a response, or trackback from your own site.
25 Responses to "Upper Intermediate S5 #21 - The More You Know, the Harder the Decision in Japan"