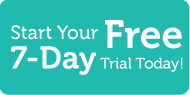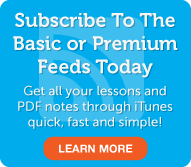 Japanese Word of the Day
5 Most Recent Forum Posts
Social Networking
Learn Japanese with JapanesePod101.com! You've been sitting on a secret about your Japanese boss for days, and you haven't been able to share it with anyone yet. She confided in you in Japanese that she is expecting a baby, but she thinks it is too soon to share the news with her Japanese colleagues. You are so excited that you want to talk about it, so you spend your lunchtime at your desk so you're not tempted to gossip.
In this lesson, you'll learn three similar Japanese phrases: tamaranai, shikata nai, and naranai. The first half of our Japanese conversation takes place at an office between a boss and his subordinate, and the second half takes place at an izakaya between two colleagues. The boss and colleagues are speaking informal Japanese, while the subordinate is speaking formal Japanese. Visit us at JapanesePod101.com, where you will find many more fantastic Japanese lessons and learning resources! Leave us a message while you are there!
Premium Members

Review
|
Play
|
Popup
Dialog
|
Play
|
Popup
Premium Learning Center
Premium Lesson Checklist
Basic Members

Audio
|
Play
|
Popup
Lesson Notes
Kanji Close-Up
Basic Lesson Checklist
This entry was posted on Tuesday, October 2nd, 2012 at 6:30 pm and is filed under Upper Intermediate Season 5 . You can follow any responses to this entry through the RSS 2.0 feed. You can leave a response, or trackback from your own site.
16 Responses to "Upper Intermediate S5 #20 - Ever Been in an Absolutely Unbearable Situation in Japan?"