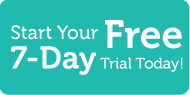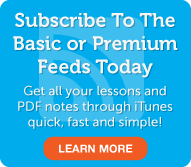 Japanese Word of the Day
5 Most Recent Forum Posts
Social Networking
Learn Japanese with JapanesePod101.com! In studying Japanese historical figures, what you find most interesting are the personality complexities each Japanese tale presents. Some Japanese heroes fought bravely for important causes, but the stories you read in Japanese also show that these leaders had flaws and shortcomings. You appreciate that even famous Japanese figures are not presented as one-sided people; you certainly have never met an individual in Japan who is that simple!
In this lesson, you'll learn about Nobunaga Oda, a Japanese historical figure well known for his abilities as well as his temper. We'll tell you about the period during which Nobunaga lived too. In addition, you'll learn about Nobunaga's unconventional ways of thinking. Visit us at JapanesePod101.com, where you will find Japanese lesson notes (remember—this Advanced Audio Blog lesson is spoken entirely in Japanese!) and many more fantastic lessons and learning resources! Leave us a message while you are there!
Premium Members

Review
|
Play
|
Popup
Dialog
|
Play
|
Popup
Premium Learning Center
Premium Lesson Checklist
Basic Members

Audio
|
Play
|
Popup
Lesson Notes
Kanji Close-Up
Basic Lesson Checklist
This entry was posted on Tuesday, September 25th, 2012 at 6:30 pm and is filed under Advanced Audio Blog 5 . You can follow any responses to this entry through the RSS 2.0 feed. You can leave a response, or trackback from your own site.
One Response to "Advanced Audio Blog S5 #19 - Top 10 Japanese Historical Figures: Nobunaga Oda"