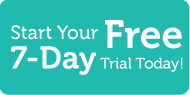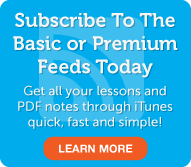 Japanese Word of the Day
5 Most Recent Forum Posts
Social Networking
Learn Japanese with JapanesePod101.com! You were recently enjoying a delicious Japanese boxed lunch when you bit into a vegetable that you thought was simply a run-of-the-mill Japanese vegetable. That was when you discovered a large, juicy…worm! You immediately contacted the Japanese company that made the boxed lunch, but no one at the company seemed to care. You can't believe no one seems concerned. Are worms some sort of Japanese delicacy?
In this lesson, you'll learn useful expressions for stating your opinion, such as omowareru, iu made mo nai, and to iu yori wa. Our Japanese conversation takes place on a television show and is between an announcer and a businessman; therefore the speakers will be speaking formal Japanese. You'll also learn other Japanese expressions useful in the business world. Visit us at JapanesePod101.com, where you will find many more fantastic Japanese lessons and learning resources! Leave us a message while you are there!
Premium Members

Review
|
Play
|
Popup
Dialog
|
Play
|
Popup
Premium Learning Center
Premium Lesson Checklist
Basic Members

Audio
|
Play
|
Popup
Lesson Notes
Kanji Close-Up
Basic Lesson Checklist
This entry was posted on Tuesday, September 18th, 2012 at 6:30 pm and is filed under Upper Intermediate Season 5 . You can follow any responses to this entry through the RSS 2.0 feed. You can leave a response, or trackback from your own site.
One Response to "Upper Intermediate S5 #19 - In Your Opinion, are Ugly Japanese Vegetables Safe to Eat?"