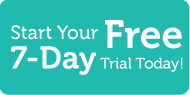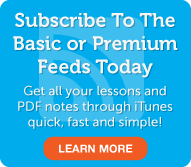 Japanese Word of the Day
5 Most Recent Forum Posts
Social Networking
Learn Japanese with JapanesePod101.com! Japanese war strategy is a subject you find fascinating. You believe that war tactics, although obviously useful in wartime, have rightful application in the Japanese business world as well. You have read the Japanese translation of "The Art of War," and in everyday life in Japan, you find ways to incorporate the book's principles. No wonder your favorite Japanese historical figure is Takeda Shingen! In this lesson, you'll learn about Takeda Shingen, a Japanese military commander. We'll tell you about the book "The Art of War" and how it influenced Shingen too. In addition, you'll learn about Shingen's contributions to the people of his Japanese territory. Visit us at JapanesePod101.com, where you will find Japanese lesson notes (remember—this Advanced Audio Blog lesson is spoken entirely in Japanese!) and many more fantastic lessons and learning resources! Leave us a message while you are there!
Premium Members

Review
|
Play
|
Popup
Dialog
|
Play
|
Popup
Premium Learning Center
Premium Lesson Checklist
Basic Members

Audio
|
Play
|
Popup
Lesson Notes
Kanji Close-Up
Basic Lesson Checklist
This entry was posted on Tuesday, September 11th, 2012 at 6:30 pm and is filed under Advanced Audio Blog 5 . You can follow any responses to this entry through the RSS 2.0 feed. You can leave a response, or trackback from your own site.
3 Responses to "Advanced Audio Blog S5 #18 - Top 10 Japanese Historical Figures: Takeda Shingen"