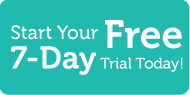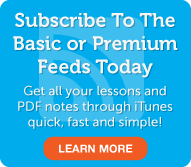 Japanese Word of the Day
5 Most Recent Forum Posts
Social Networking
Learn Japanese with JapanesePod101.com! You find the stories of famous Japanese historical figures inspiring, and you wonder whether modern-day Japanese figures will leave a mark on Japanese culture. Many Japanese heroes you study lived in Japan thousands of years ago. How is it that their stories, so many years later, have survived and affect Japanese people of today? You can't imagine how Japanese people centuries from now will learn about today's Japanese leaders. Will the stories be inspiring or cautionary? And will they resemble reality?
In this lesson, you'll learn about Minamoto no Yoshitsune, a Japanese historical figure well-known as a tragic hero. We'll tell you about the struggles he faced in his life and how he came to be remembered in death. Visit us at JapanesePod101.com, where you will find Japanese lesson notes (remember—this Advanced Audio Blog lesson is spoken entirely in Japanese!) and many more fantastic lessons and learning resources! Leave us a message while you are there!
Premium Members

Review
|
Play
|
Popup
Dialog
|
Play
|
Popup
Premium Learning Center
Premium Lesson Checklist
Basic Members

Audio
|
Play
|
Popup
Lesson Notes
Kanji Close-Up
Basic Lesson Checklist
This entry was posted on Tuesday, August 28th, 2012 at 6:30 pm and is filed under Advanced Audio Blog 5 . You can follow any responses to this entry through the RSS 2.0 feed. You can leave a response, or trackback from your own site.
8 Responses to "Advanced Audio Blog S5 #17 - Top 10 Japanese Historical Figures: Minamoto no Yoshitsune"