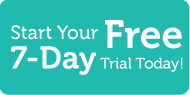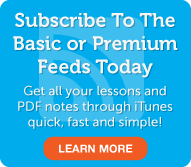 Japanese Word of the Day
5 Most Recent Forum Posts
Social Networking
Learn Japanese with JapanesePod101.com! You're doing a wonderful job of learning Japanese! But, it's natural to be a little bit unsure about pronunciation. After all, nothing would be more embarrassing than saying all the words in an important conversation wrong! Don't worry; this lesson will boost your confidence by making sure your Japanese pronunciation is on point.
In this newbie Japanese lesson, master the perfect pronunciation of words you've been concerned about. You'll find all sorts of helpful charts that include Japanese spellings and easy-to-read pronunciation keys. A few examples of what you'll find are su vs. tsu, goodbyes and long vowels with ei and ou sounds. This awesome Japanese lesson will make sure your Japanese pronunciation is absolutely perfect!
・
Premium Members

Premium Learning Center
Premium Lesson Checklist
Basic Members

Lesson Notes
Lesson Notes Lite
Basic Lesson Checklist
This entry was posted on Thursday, August 23rd, 2012 at 6:30 pm and is filed under Throwback Thursday . You can follow any responses to this entry through the RSS 2.0 feed. You can leave a response, or trackback from your own site.
One Response to "Newbie Lesson S4 #FAQ - Perfect Japanese Pronunciation Made Easy"