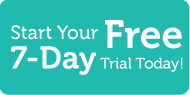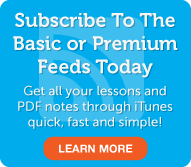 Japanese Word of the Day
5 Most Recent Forum Posts
Social Networking
Learn Japanese with JapanesePod101.com! Japanese elections are coming up, and once again you are weary of hearing your Japanese friends' many opinions on which candidate would best serve Japan. For you it is difficult to find a Japanese candidate who is relatable. But you have learned to keep your mouth shut: if your friends in Japan knew your doubts, they would surely try to convince you to vote for the Japanese candidate they support! In this lesson, you'll learn the usage of the Japanese auxiliary verbs -mai and -yō, which express the speaker's conjecture. Our Japanese conversation takes place on the street between friends. Because the speakers are friends, they will be speaking informal Japanese. You'll also learn other useful Japanese phrases. Visit us at JapanesePod101.com, where you will find many more fantastic Japanese lessons and learning resources! Leave us a message while you are there!
Premium Members

Review
|
Play
|
Popup
Dialog
|
Play
|
Popup
Premium Learning Center
Premium Lesson Checklist
Basic Members

Audio
|
Play
|
Popup
Lesson Notes
Kanji Close-Up
Basic Lesson Checklist
This entry was posted on Tuesday, August 21st, 2012 at 6:30 pm and is filed under Upper Intermediate Season 5 . You can follow any responses to this entry through the RSS 2.0 feed. You can leave a response, or trackback from your own site.
3 Responses to "Upper Intermediate S5 #17 - People Probably Wouldn't Vote for the Bonbon in the Japanese Election"