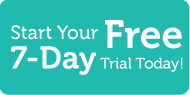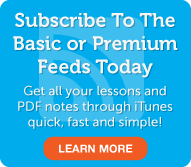 Japanese Word of the Day
5 Most Recent Forum Posts
Social Networking
Learn Japanese with JapanesePod101.com! You have been waiting on the edge of your seat to find out whether you have passed the entrance exam to attend a Japanese graduate school. If you don't get in, you're not sure what you'll do. Maybe you'll take the year off and travel around Japan or the world. Or maybe you'll find a job and go to school later on. Until you find out, you cross your fingers and repeat the Japanese expressions you know about remaining positive, no matter what!
In this lesson, you'll learn some set expressions that use the Japanese word 首 (kubi), which means "neck." Our Japanese conversation takes place at a college and is between two friends; therefore, they will be speaking informal Japanese. You'll also learn other useful Japanese phrases. Visit us at JapanesePod101.com, where you will find many more fantastic Japanese lessons and learning resources! Leave us a message while you are there!
Premium Members

Review
|
Play
|
Popup
Dialog
|
Play
|
Popup
Premium Learning Center
Premium Lesson Checklist
Basic Members

Audio
|
Play
|
Popup
Lesson Notes
Kanji Close-Up
Basic Lesson Checklist
This entry was posted on Tuesday, August 7th, 2012 at 6:30 pm and is filed under Upper Intermediate Season 5 . You can follow any responses to this entry through the RSS 2.0 feed. You can leave a response, or trackback from your own site.
6 Responses to "Upper Intermediate S5 #16 - What Does Neck Positioning have to do with your Fortunes in Japan?"