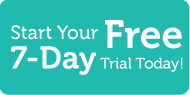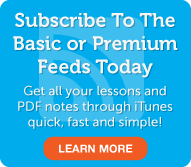 Japanese Word of the Day
5 Most Recent Forum Posts
Social Networking
Learn Japanese with JapanesePod101.com! You are going with a Japanese relative to his home in Japan. Although you're excited to do more traveling in Japan, you did not realize it would be such a long trip. It's not that the distance is so far; it's that you must use several different modes of transportation to get to our Japanese destination, including walking. You aren't sure you were ready to sightsee so much of Japan on foot when you told him you'd come along! In this lesson, you'll learn how to say a means of transportation in Japanese. Our Japanese conversation takes place in an airport and is between relatives. Because the speakers are relatives, they will be speaking formal Japanese. You'll also learn how to ask in Japanese how someone gets somewhere. Visit us at JapanesePod101.com, where you will find many more fantastic Japanese lessons and learning resources! Leave us a message while you are there!
Premium Members

Review
|
Play
|
Popup
Dialog
|
Play
|
Popup
Premium Learning Center
Premium Lesson Checklist
Basic Members

Audio
|
Play
|
Popup
Lesson Notes
Basic Lesson Checklist
This entry was posted on Monday, August 6th, 2012 at 6:30 pm and is filed under Absolute Beginner Season 2 . You can follow any responses to this entry through the RSS 2.0 feed. You can leave a response, or trackback from your own site.
37 Responses to "Absolute Beginner S2 #16 - Spending Time on Japanese Public Transportation"