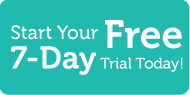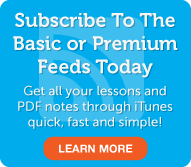 Japanese Word of the Day
5 Most Recent Forum Posts
Social Networking
Learn Japanese with JapanesePod101.com! You are on your way to visit friends in Japan, and you can't wait to learn more firsthand about Japanese nightlife. Your Japanese friends have told you all about the spots where they hang out. You are happy that they reminded you to bring your identification. Even though you are not from Japan, you will need it to prove you are not a minor! In this lesson, you'll learn about the humble verb of ukagau and the usage of v-te iru in the extra-formal way. Our Japanese conversation takes place in a supermarket. It is mostly an announcement from a shop assistant, and therefore the speaker will be speaking extra-formal Japanese. You'll also learn about identification and the legal age for drinking and smoking in Japan. Visit us at JapanesePod101.com, where you will find many more fantastic Japanese lessons and learning resources! Leave us a message while you are there!
Premium Members

Review
|
Play
|
Popup
Dialog
|
Play
|
Popup
Premium Learning Center
Premium Lesson Checklist
Basic Members

Audio
|
Play
|
Popup
Lesson Notes
Kanji Close-Up
Basic Lesson Checklist
This entry was posted on Monday, July 30th, 2012 at 6:30 pm and is filed under Upper Beginner Season 1 . You can follow any responses to this entry through the RSS 2.0 feed. You can leave a response, or trackback from your own site.
13 Responses to "Upper Beginner #15 - Always Carry Your ID in Japan"