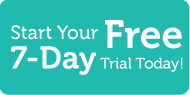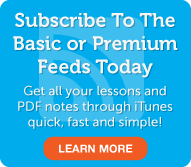 Japanese Word of the Day
5 Most Recent Forum Posts
Social Networking
Learn Japanese with JapanesePod101.com! On a cold winter day in Japan, there is no food you crave more than sukiyaki. Today is one of those such days, and to remind yourself of the comforts of your Japanese childhood, you decide to make a hot-pot of sukiyaki. You then invite all your Japanese friends over to share the dish with you. It certainly makes a gray day much more fun!
In this lesson, you will learn about sukiyaki, a popular Japanese hot-pot dish. We'll tell you about what ingredients the dish usually has in it too. In addition, you'll learn about the theories of where the Japanese name sukiyaki originated. Visit us at JapanesePod101.com, where you will find Japanese lesson notes (remember—this Advanced Audio Blog lesson is spoken entirely in Japanese!) and many more fantastic lessons and learning resources! Leave us a message while you are there!
Premium Members

Review
|
Play
|
Popup
Dialog
|
Play
|
Popup
Premium Learning Center
Premium Lesson Checklist
Basic Members

Audio
|
Play
|
Popup
Lesson Notes
Kanji Close-Up
Basic Lesson Checklist
This entry was posted on Tuesday, July 17th, 2012 at 6:30 pm and is filed under Advanced Audio Blog 5 . You can follow any responses to this entry through the RSS 2.0 feed. You can leave a response, or trackback from your own site.
2 Responses to "Advanced Audio Blog S5 #14 - Top 10 Japanese Foods: Sukiyaki"