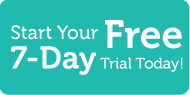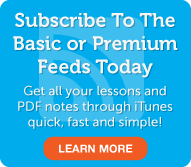 Japanese Word of the Day
5 Most Recent Forum Posts
Social Networking
Learn Japanese with JapanesePod101.com! You are looking forward to the possibility of attending graduate school in Japan, but first you have to finish your application. You never realized how much there is to keep track of when you want to attend a Japanese school! And the paperwork is the easy part—now you must consider the possibility of traveling across Japan for the interview! In this lesson, you'll learn the usage of the Japanese auxiliary verb -eru or -uru. Our Japanese conversation takes place mainly at a post office and is between a postal employee and a prospective graduate student, Manabu. Because the speakers are a clerk and a customer, they will be speaking formal Japanese. You'll also learn a Japanese expression for indicating when your mind goes blank. Visit us at JapanesePod101.com, where you will find many more fantastic Japanese lessons and learning resources! Leave us a message while you are there!
Premium Members

Review
|
Play
|
Popup
Dialog
|
Play
|
Popup
Premium Learning Center
Premium Lesson Checklist
Basic Members

Audio
|
Play
|
Popup
Lesson Notes
Kanji Close-Up
Basic Lesson Checklist
This entry was posted on Tuesday, July 10th, 2012 at 6:30 pm and is filed under Upper Intermediate Season 5 . You can follow any responses to this entry through the RSS 2.0 feed. You can leave a response, or trackback from your own site.
26 Responses to "Upper Intermediate S5 #14 - Is There Any Possibility of You Passing This Japanese Exam?"