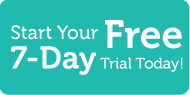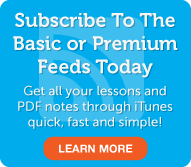 Japanese Word of the Day
5 Most Recent Forum Posts
Social Networking
Learn Japanese with JapanesePod101.com! You're playing truth or dare, which is always dangerous with your Japanese friends. They don't seem to be afraid of anything! However, you decide to take a risk and ask in Japanese for a dare. Your friends dare you to try what they call natto, which makes you think it can't be a very tasty Japanese dish…
In this lesson, you will learn about the Japanese food natto. We'll tell you what this dish is, and we'll also explain why so many Japanese people find this food polarizing. You'll also learn about this Japanese health food's benefits and some of the places you'll be able to try it while you're in Japan. Visit us at JapanesePod101.com, where you will find Japanese lesson notes (remember—this Advanced Audio Blog lesson is spoken entirely in Japanese!) and many more fantastic lessons and learning resources! Leave us a message while you are there!
Premium Members

Review
|
Play
|
Popup
Dialog
|
Play
|
Popup
Premium Learning Center
Premium Lesson Checklist
Basic Members

Audio
|
Play
|
Popup
Lesson Notes
Kanji Close-Up
Basic Lesson Checklist
This entry was posted on Tuesday, July 3rd, 2012 at 6:30 pm and is filed under Advanced Audio Blog 5 . You can follow any responses to this entry through the RSS 2.0 feed. You can leave a response, or trackback from your own site.
One Response to "Advanced Audio Blog S5 #13 - Top 10 Japanese Foods: Nattō"