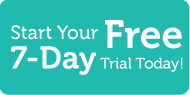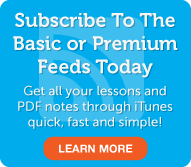 Japanese Word of the Day
5 Most Recent Forum Posts
Social Networking
Learn Japanese with JapanesePod101.com! You're shopping in the Japanese market, but you feel like one shopkeeper is following you a little too closely. You try to explain that you're just browsing at the moment and that you will notify him in Japanese if you need some help, but he seems undeterred. Finally, you tell him in Japanese to go find your size just to get him off your back so you can look around!
In this lesson, you'll learn about the usage of the Japanese word kudasaru, which you can use to extend an extra-formal thank you in Japanese. Our Japanese conversation takes place in a supermarket in Japan and mostly consists of an announcement from a shop assistant. The speaker is announcing information in formal Japanese. You'll also learn about limited-time sales in Japan. Visit us at JapanesePod101.com, where you will find many more fantastic Japanese lessons and learning resources! Leave us a message while you are there!
Premium Members

Review
|
Play
|
Popup
Dialog
|
Play
|
Popup
Premium Learning Center
Premium Lesson Checklist
Basic Members

Audio
|
Play
|
Popup
Lesson Notes
Kanji Close-Up
Basic Lesson Checklist
This entry was posted on Monday, July 2nd, 2012 at 6:30 pm and is filed under Upper Beginner Season 1 . You can follow any responses to this entry through the RSS 2.0 feed. You can leave a response, or trackback from your own site.
17 Responses to "Upper Beginner #13 - The Bargains are Yours if You Listen to this Japanese Announcement"