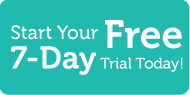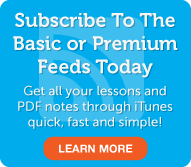 Japanese Word of the Day
5 Most Recent Forum Posts
Social Networking
Learn Japanese with JapanesePod101.com! You are wrapping up your studies in Japan, and you think the next step for you is to attend a Japanese graduate school. But with Japanese entrance exams, schools' reputations to consider, and a lot of paperwork to complete, you are feeling overwhelmed. Thank goodness your friends in Japan know all about these things and are ready to help when you need it! In this lesson, you'll learn the difference in usage between the Japanese auxiliary verbs -nikui, -zurai, and -gatai, all meaning "difficult to." Our Japanese conversation takes place at a college and is between an advisor and a student. The student will be speaking informal Japanese, and the advisor will be speaking formal Japanese. You'll also learn other useful Japanese phrases. Visit us at JapanesePod101.com, where you will find many more fantastic Japanese lessons and learning resources! Leave us a message while you are there!
Premium Members

Review
|
Play
|
Popup
Dialog
|
Play
|
Popup
Premium Learning Center
Premium Lesson Checklist
Basic Members

Audio
|
Play
|
Popup
Lesson Notes
Kanji Close-Up
Basic Lesson Checklist
This entry was posted on Tuesday, June 19th, 2012 at 6:30 pm and is filed under Upper Intermediate Season 5 . You can follow any responses to this entry through the RSS 2.0 feed. You can leave a response, or trackback from your own site.
16 Responses to "Upper Intermediate S5 #13 - It Might be Hard to Pass This Japanese Exam"